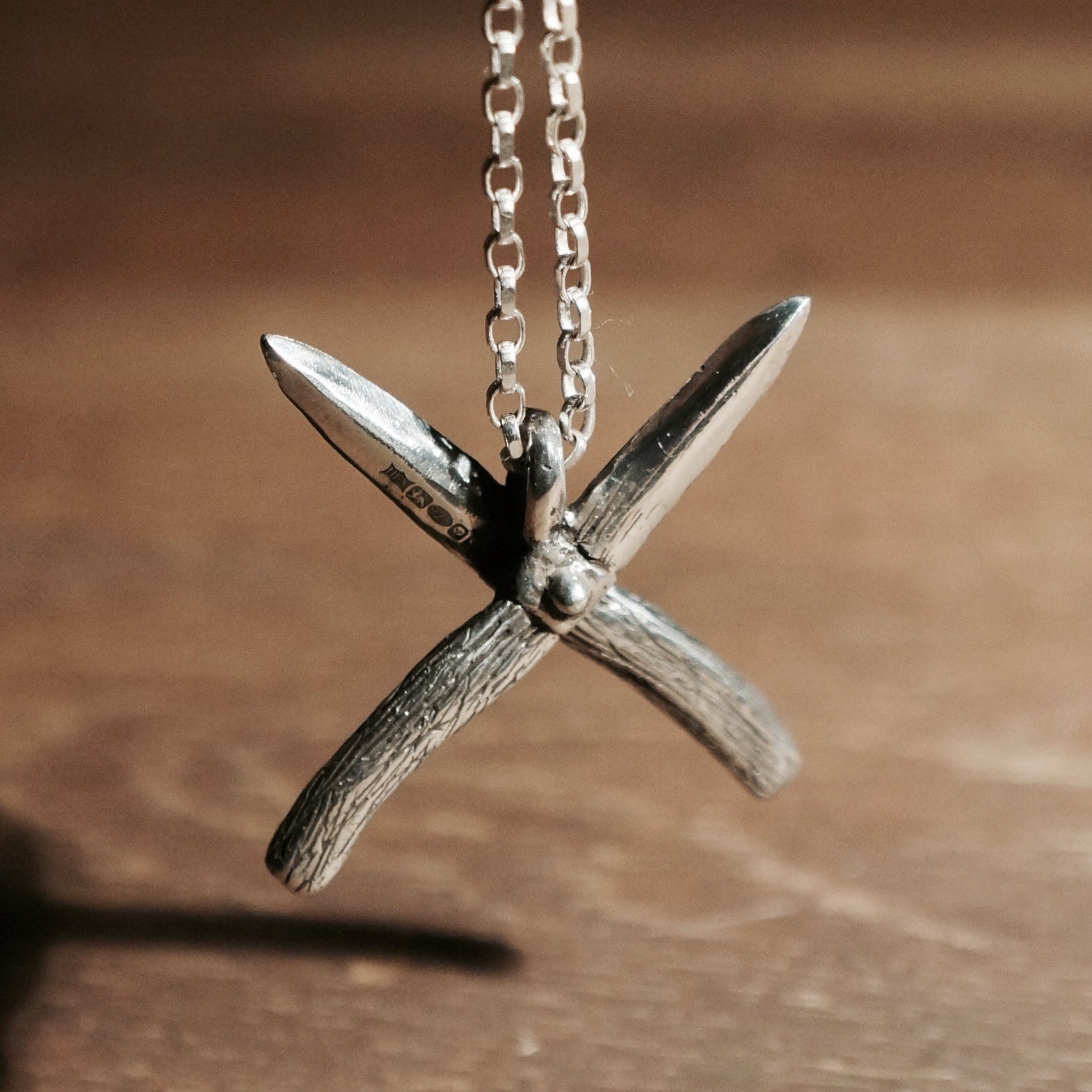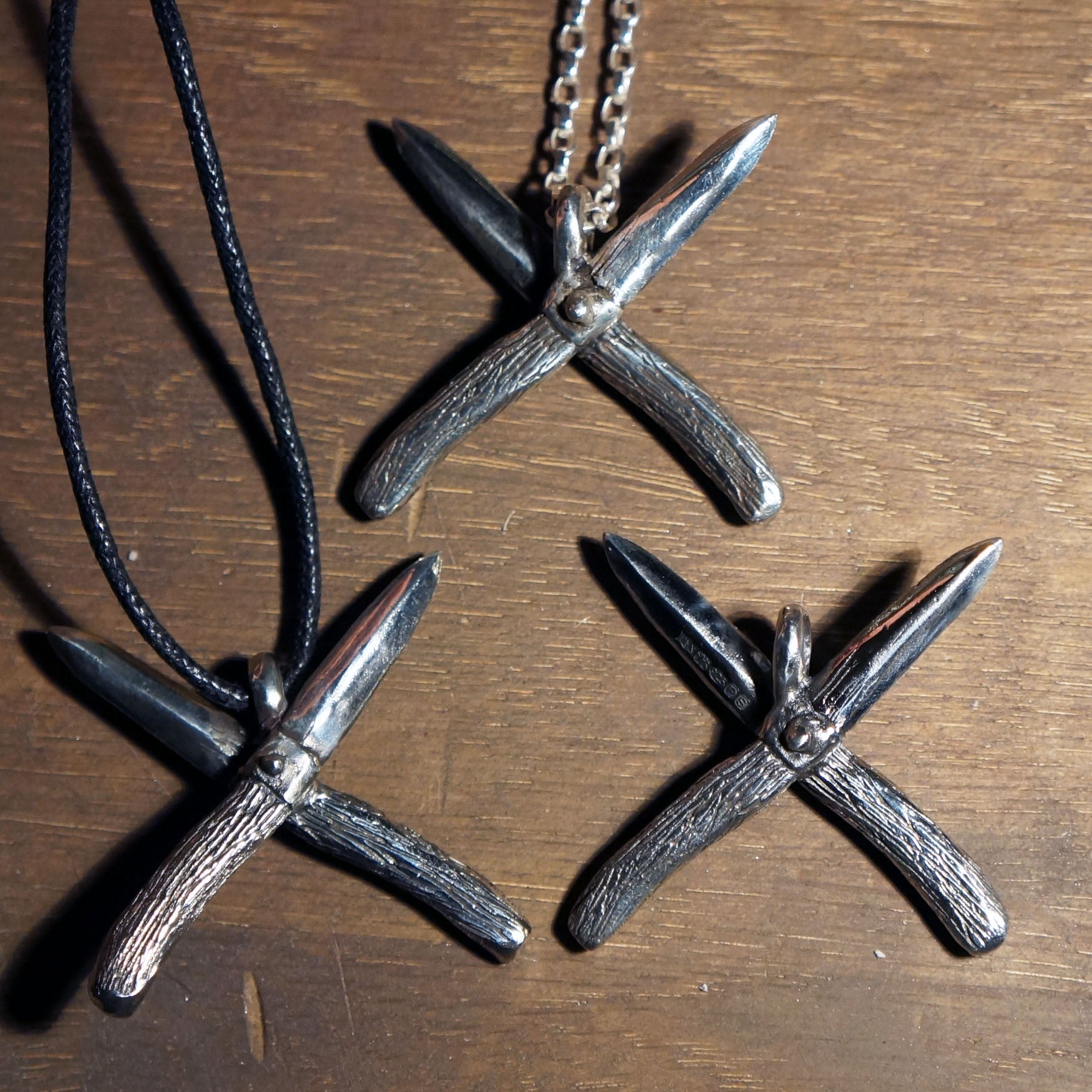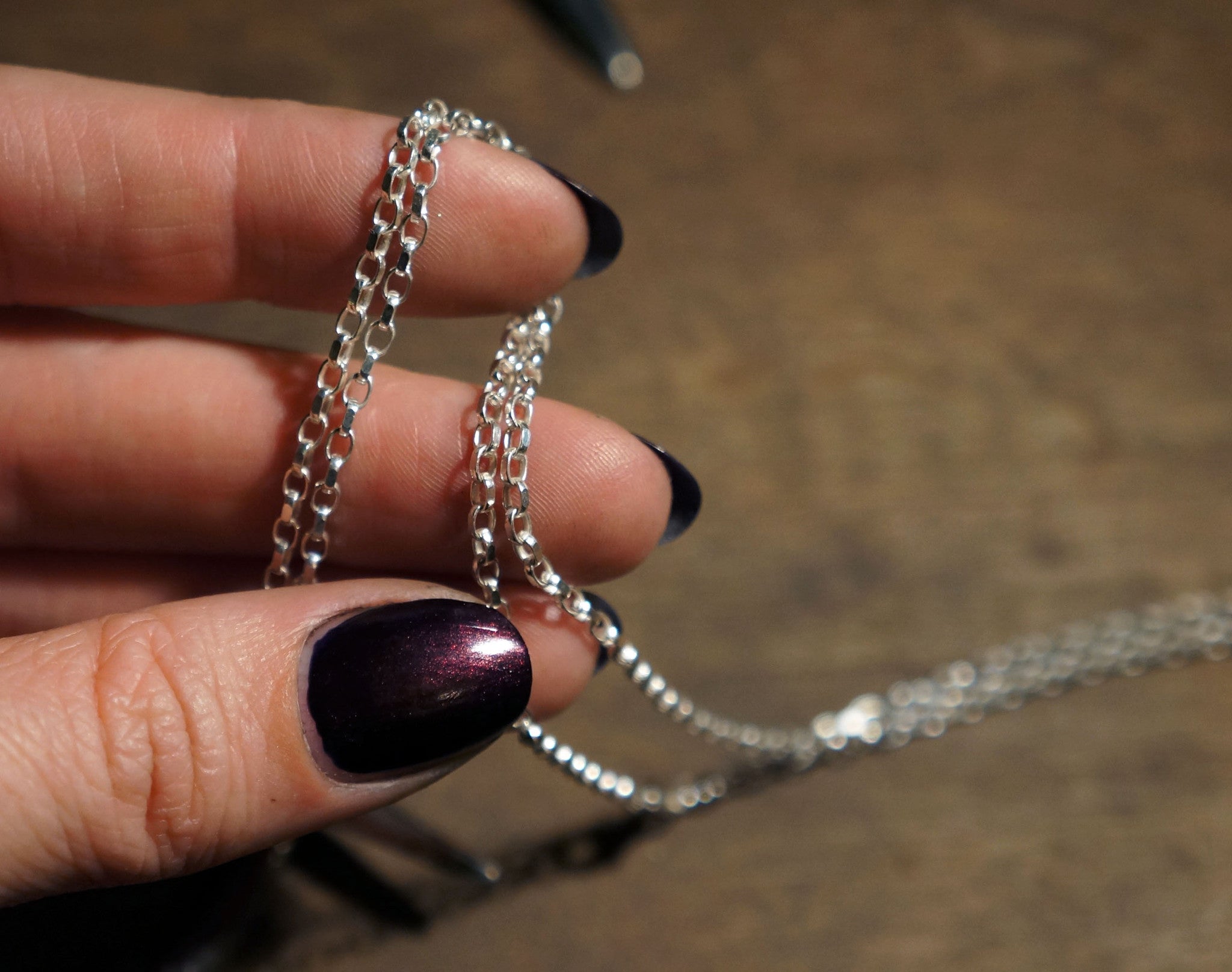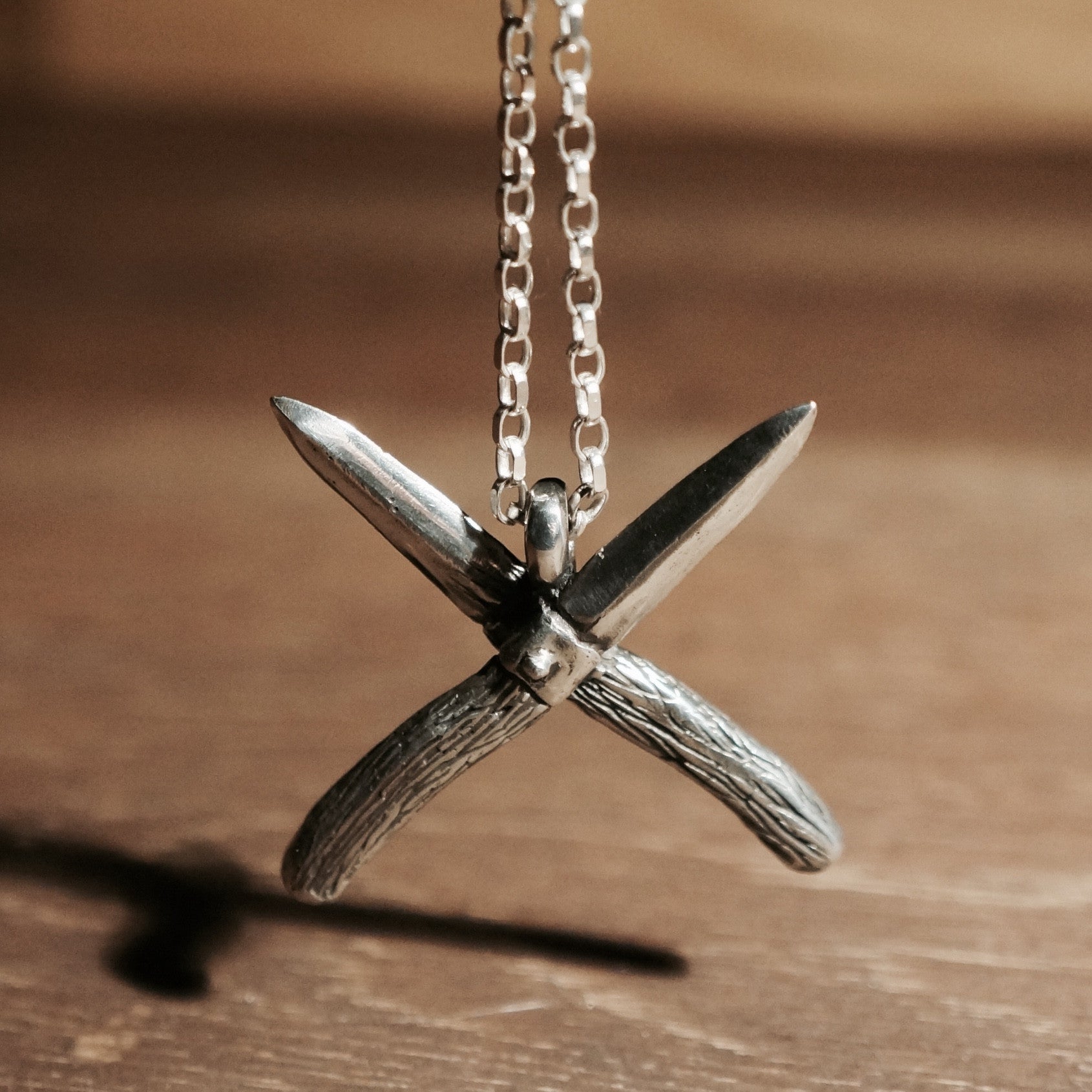 The sterling silver Mutiny Pendant by Hex Cavelli. 
This silver, crossed knife pendant was designed with mutiny in mind. Hand carved then cast in sterling silver, these daggers sit in a collection with the smuggler's Signet Ring and in classic Hex Cavelli style, roughly finished and imperfect. 
Hallmarked along the blade by the London Assay Office with traditional UK hallmarks and the Hex Cavelli makers stamp. 
Height: 33mm
Width: 33mm
You can add this pendant to your favourite chain or order with a silver 3 diamond cut 22"/55cm belcher chain, black waxed cord or a black leather thong. 
Mutiny Dagger Pendant