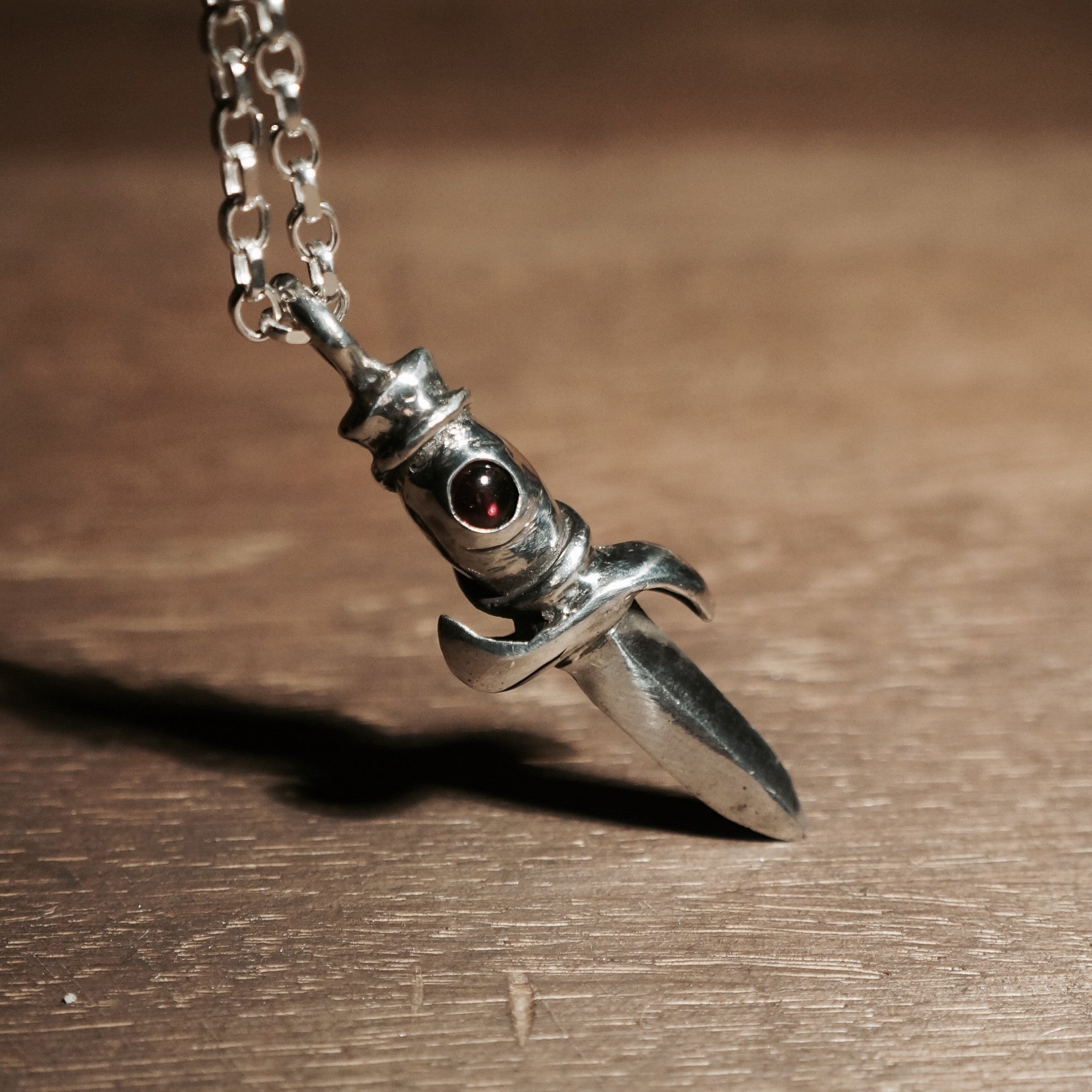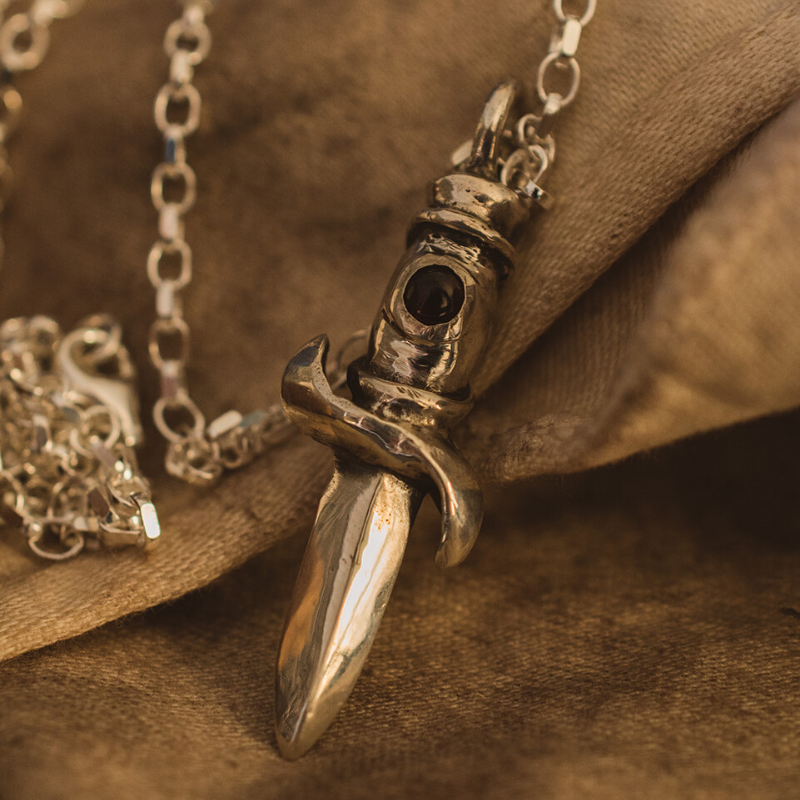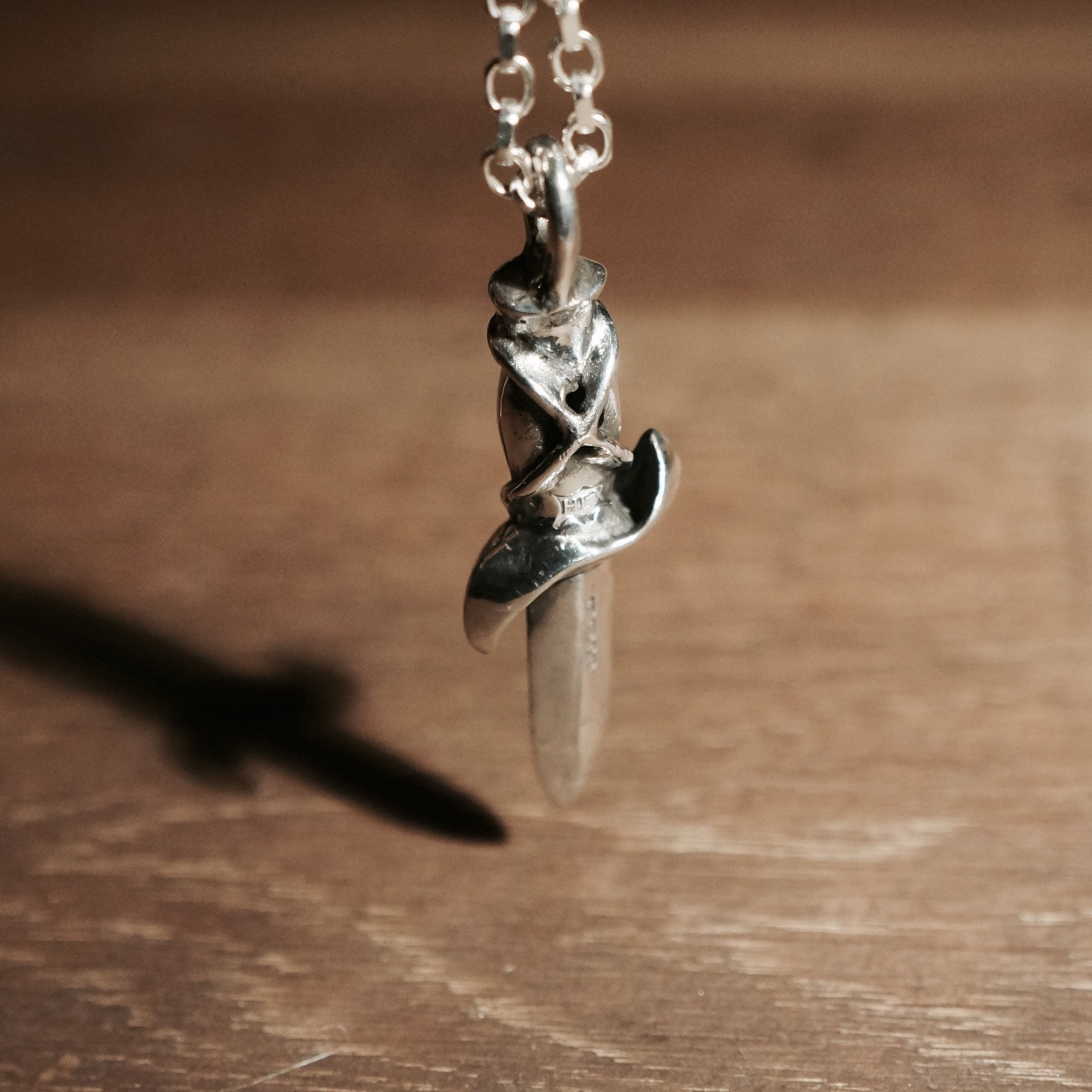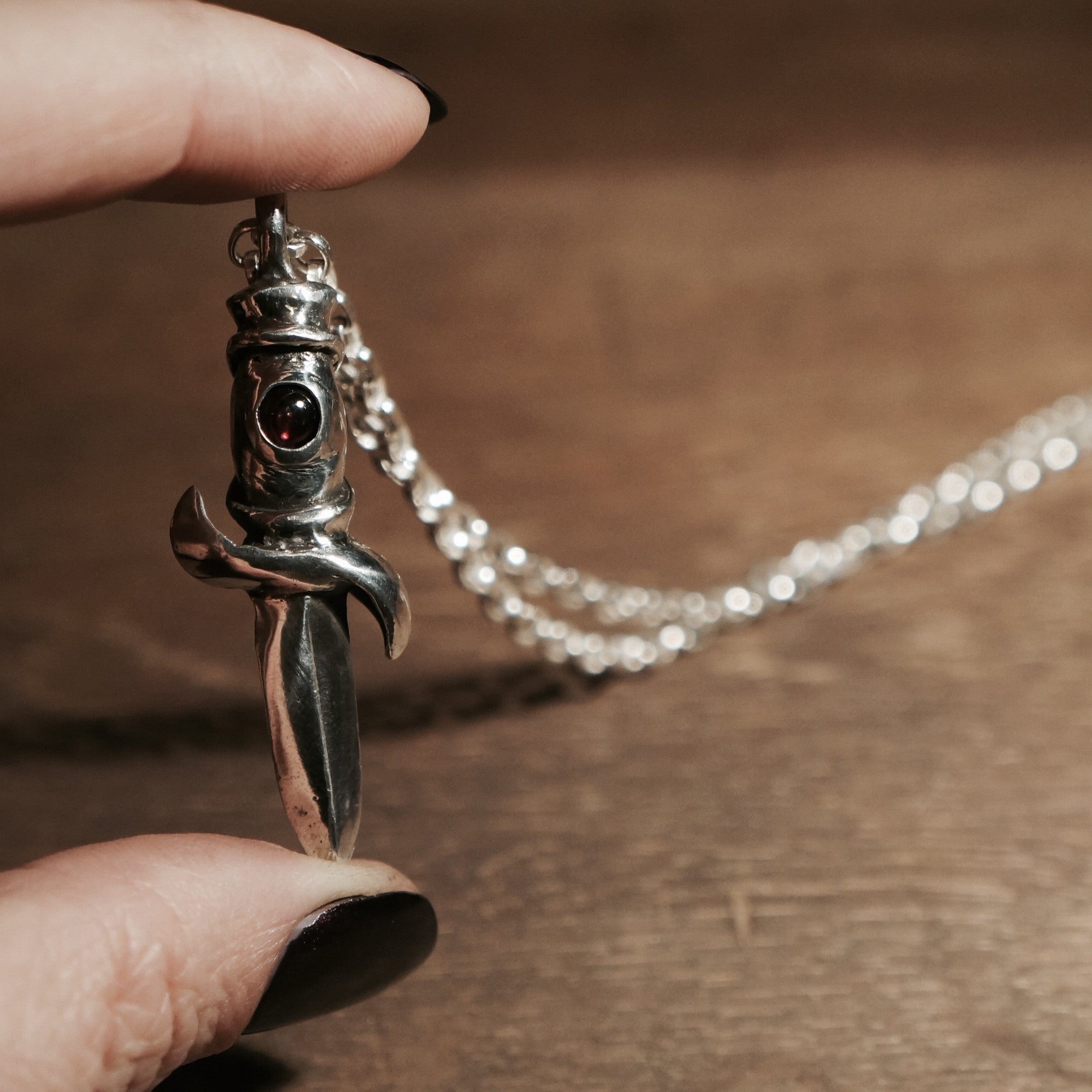 The Parley Dagger Pendant, made from hallmarked sterling silver and set with a small, blood red garnet. 
This pendant teams perfectly with a 24" diamond cut belcher chain. 
A heavy, statement necklace, great worn long on the silver chain or a worn leather thong. This has been designed to allow light through the hilt to fill the garnet and enhance the colour of the stone. 
This necklace can be sharp, so take care!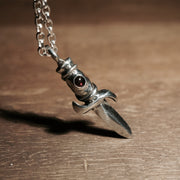 Parley Dagger Pendant