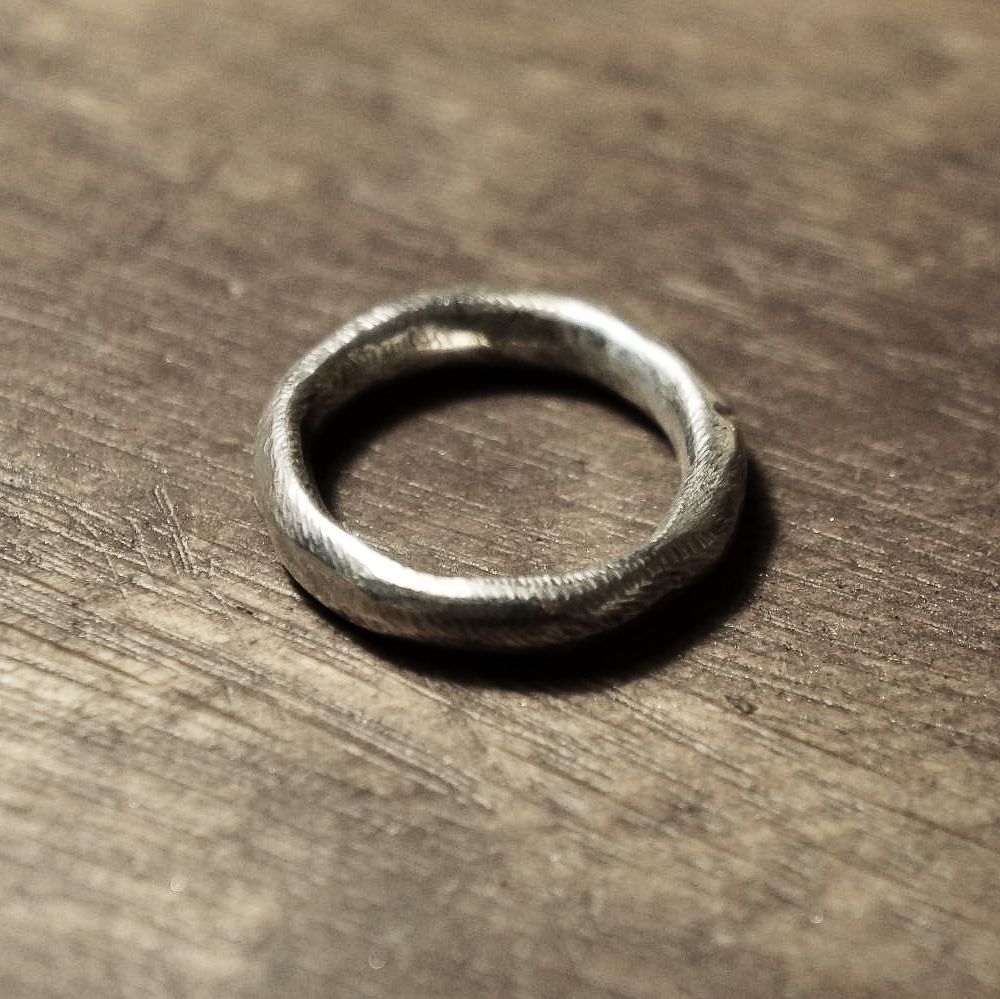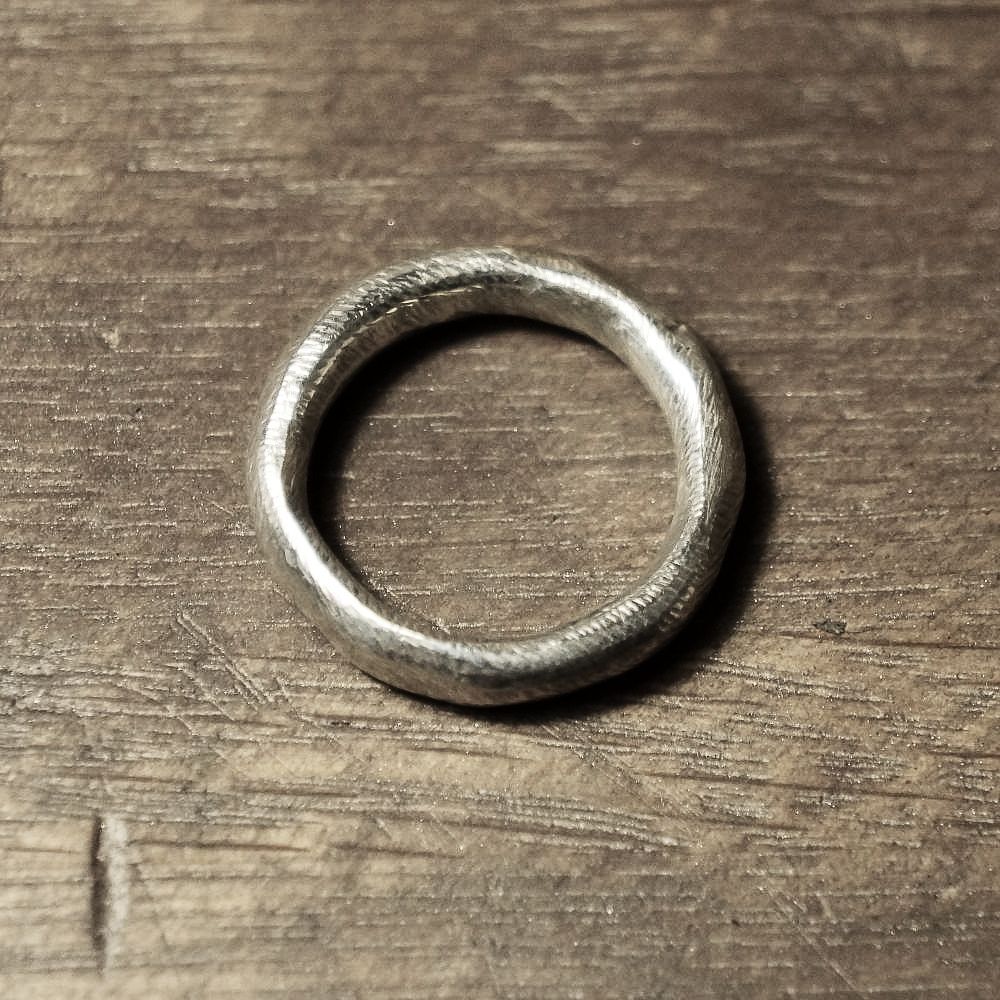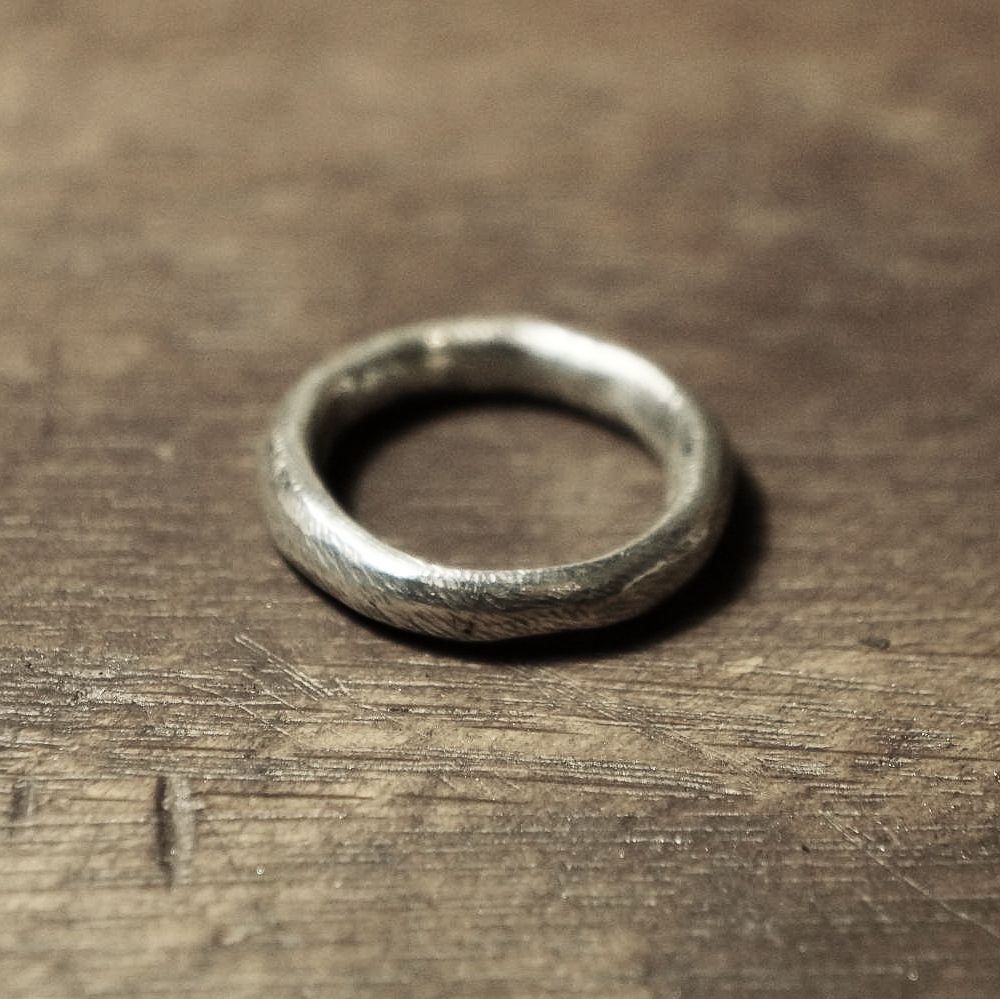 Round silver band, textured with small edges and tool marks.
This ring is made with sterling silver, tested and hallmarked at the London Assay Office. 
I make the textured bands in small collections, let me know if your side isn't in stock and you can pre-order on with the next collection. 
Each of these rings is hand made and completely unique.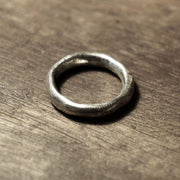 Hex Round Silver Ring