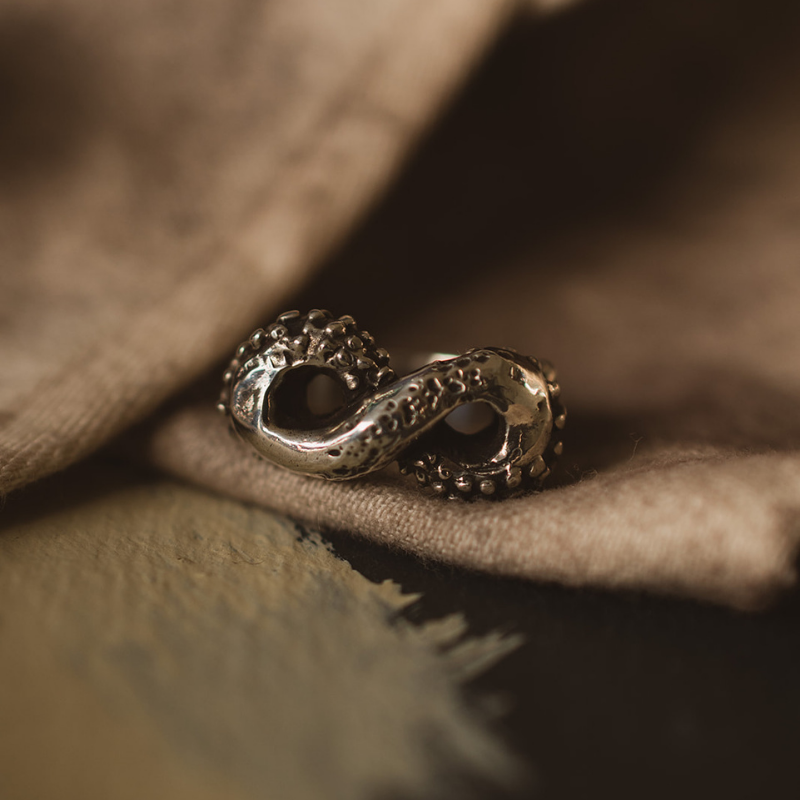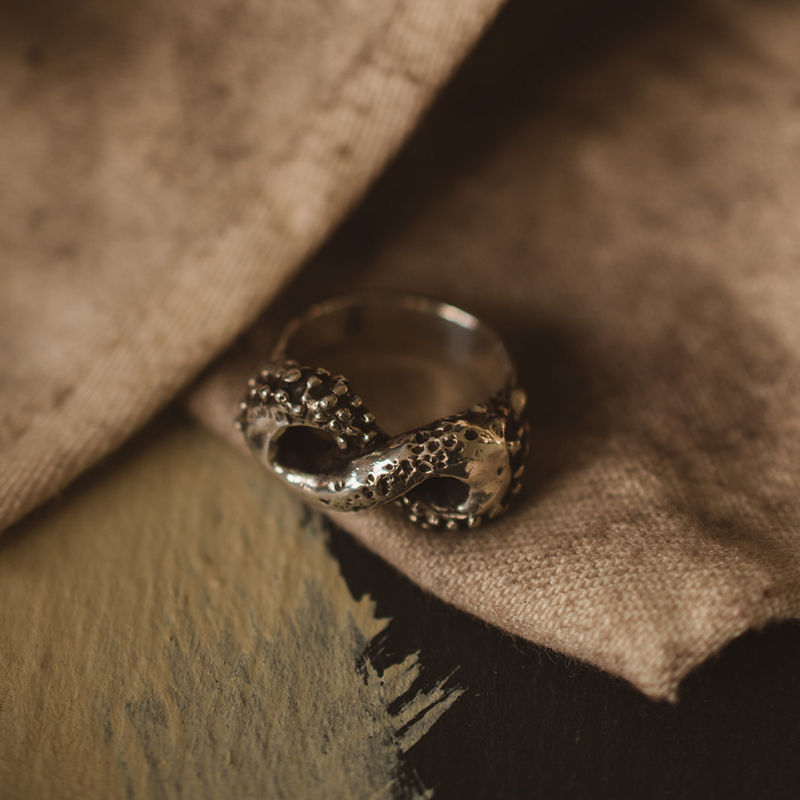 The sterling silver Twisted Tentacle ring has been designed to team up with the Kraken Ring. The Twisted Tentacle Ring is an intertwining loop of silver tentacle. 
Looks great worn alone or as a stack. 
Made from sterling silver with Jane Cooper hallmarkings from the London Assay Office. 
Height: 10mm
Width: 21mm
Approximate Weight: 15g (Approx)
Also available in other metals, please get in touch for a quote. 
Don't know your ring size? You can ask to measure in most jewellery shops, or there's a great website called FindMyRingSize.com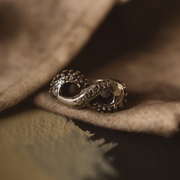 Twisted Tentacle Ring