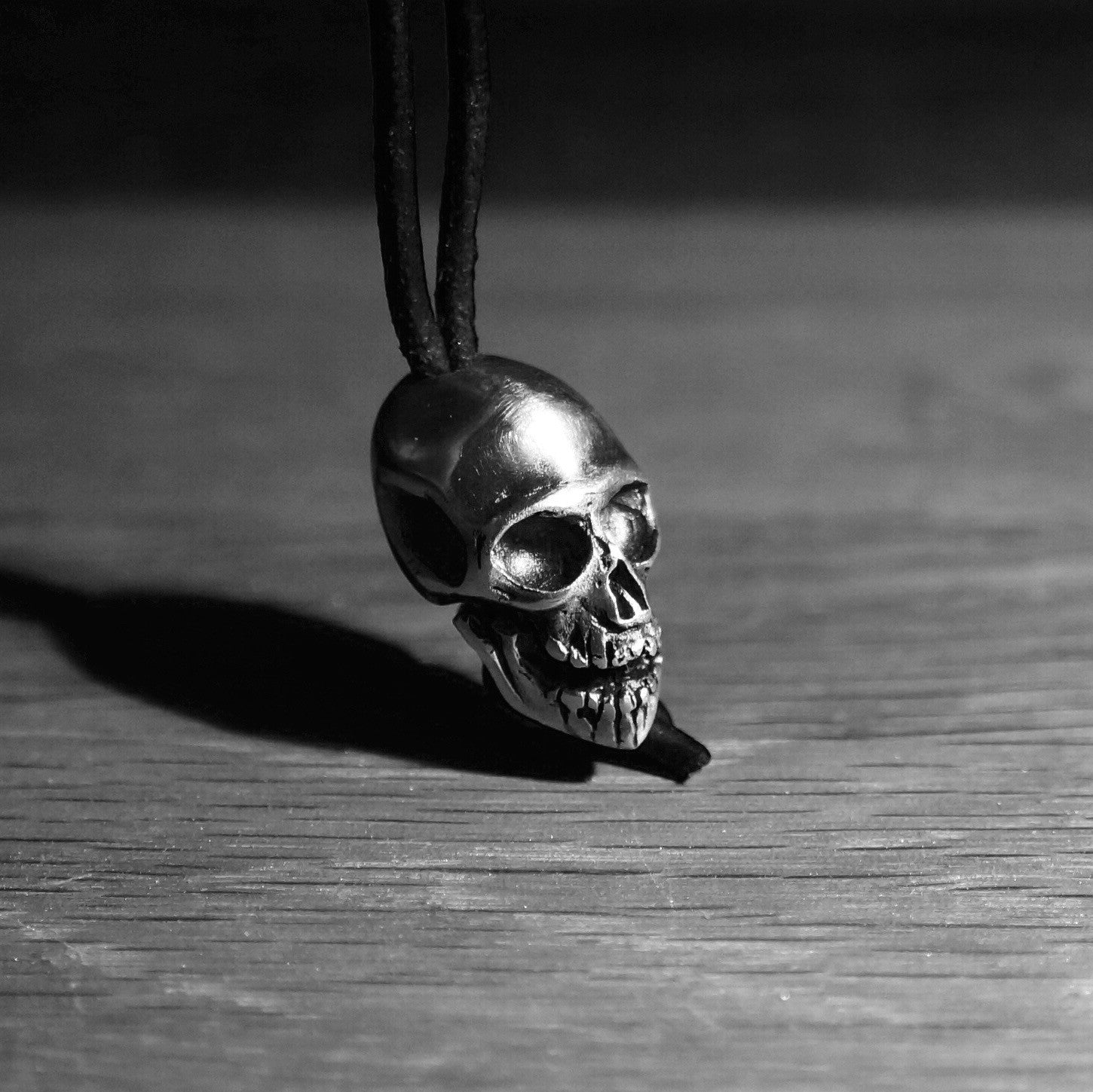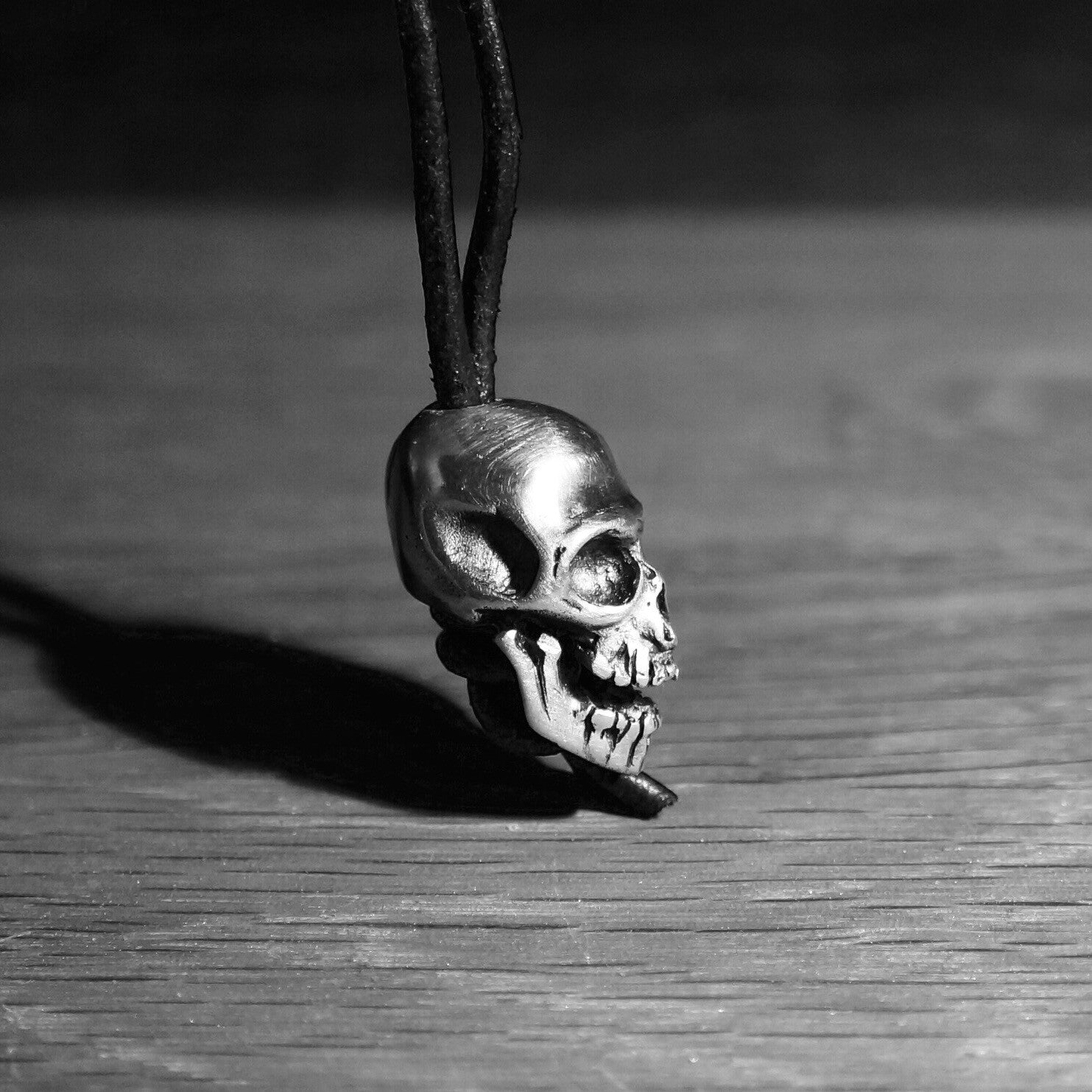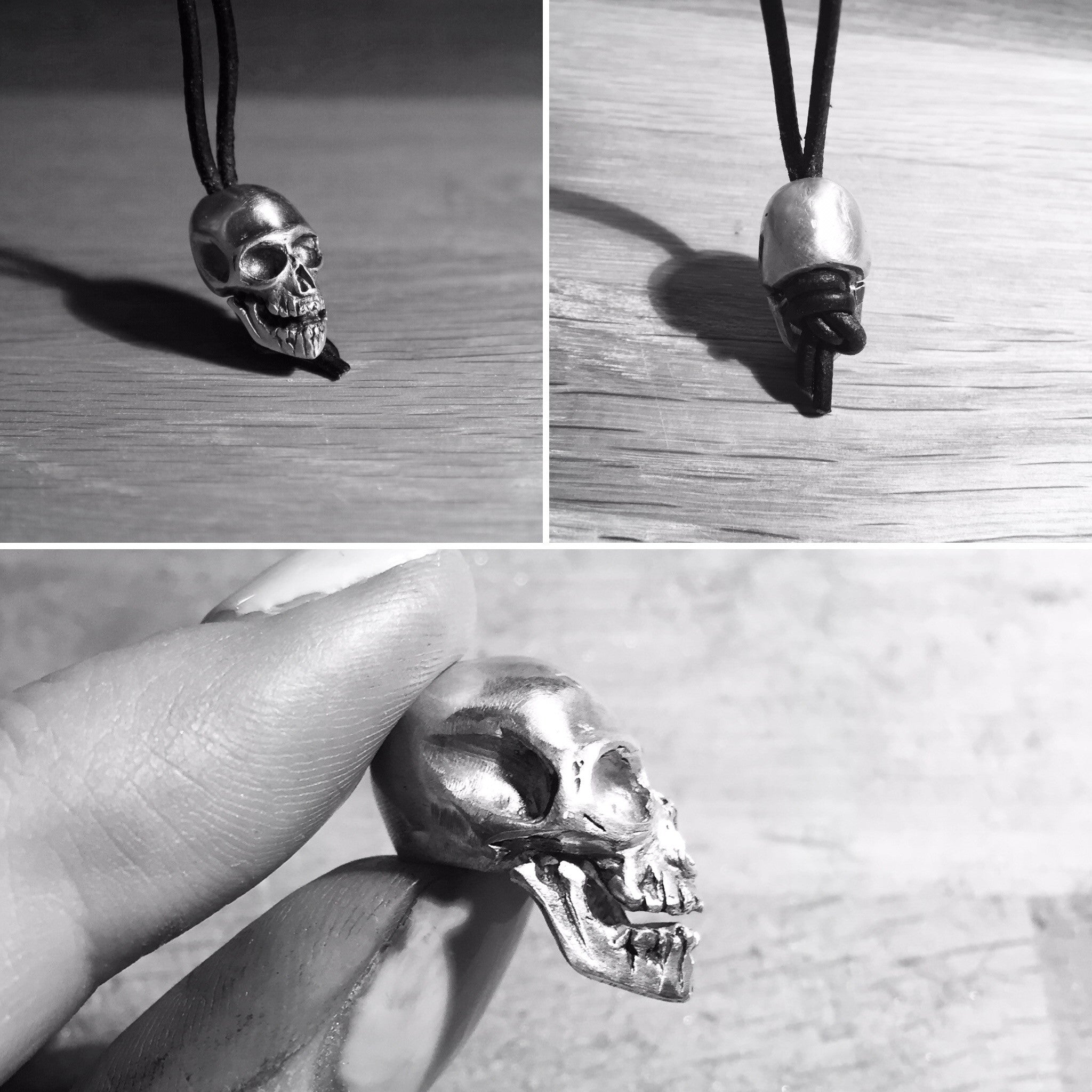 Sterling silver, skull knife bead, hanging heavy on a 2mm leather thong cord. Threaded from the top of the skull to the nape of the neck the Skull Core Pendant hangs alone. The solid silver skull, with weight and strong presence, you will feel naked without it. 
Hand carved and finished with a sinister, oxidised and less than brilliant polish. Imperfect and captivating. 
Hand crafted and made from sterling silver. 
Height: 22mm
Width: 12mm
Depth: 15mm
Approximate Weight: 15g
Shipping - As this item does not require resizing the shipping may be faster. For international shipping we still can not predict any delays at customs but fingers crossed!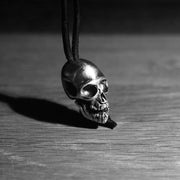 Skull Core Pendant