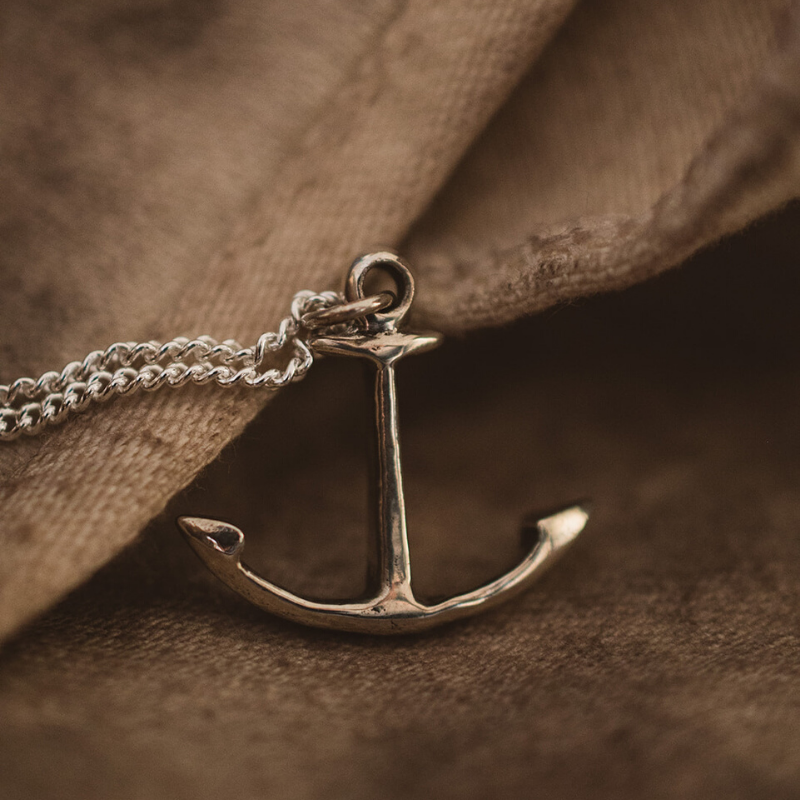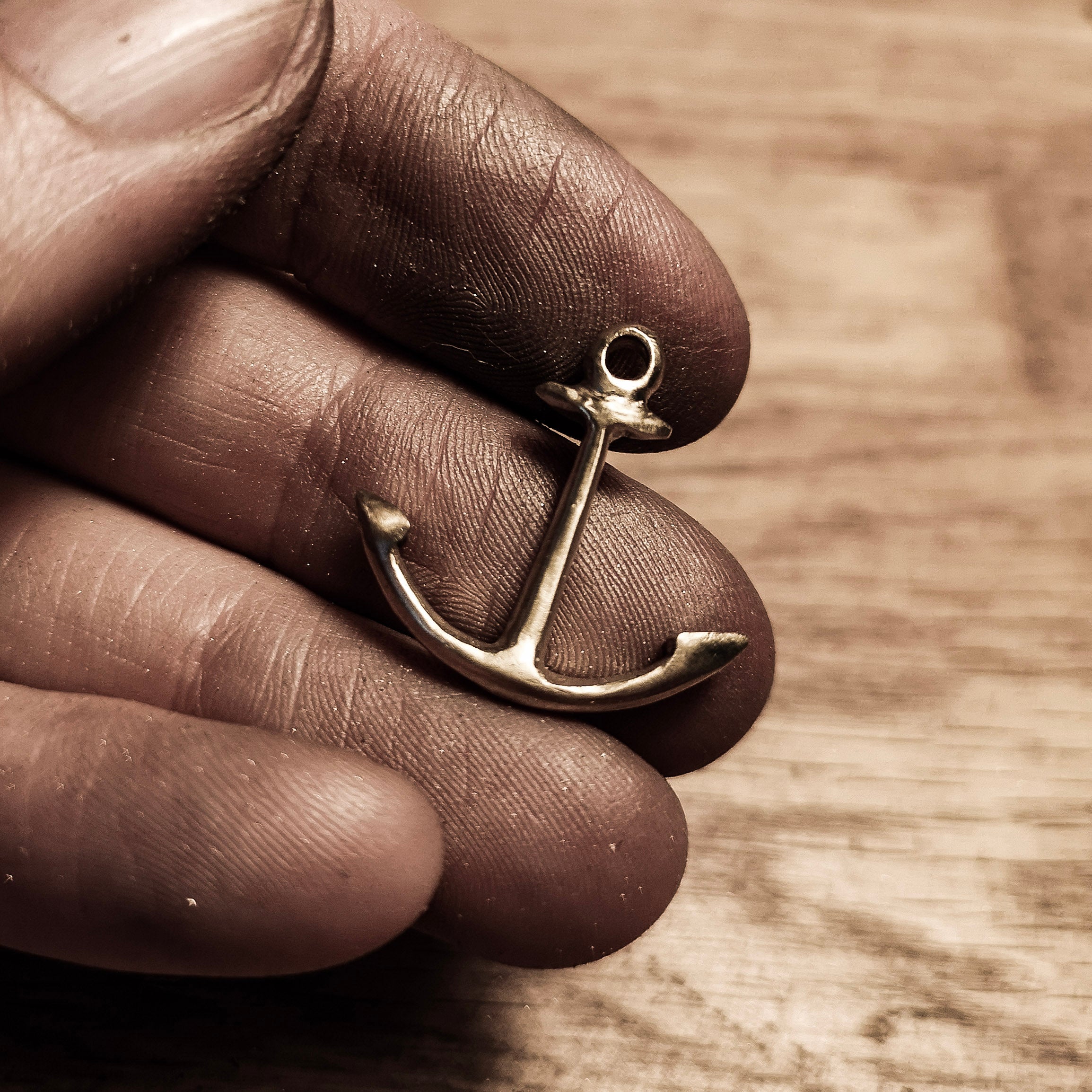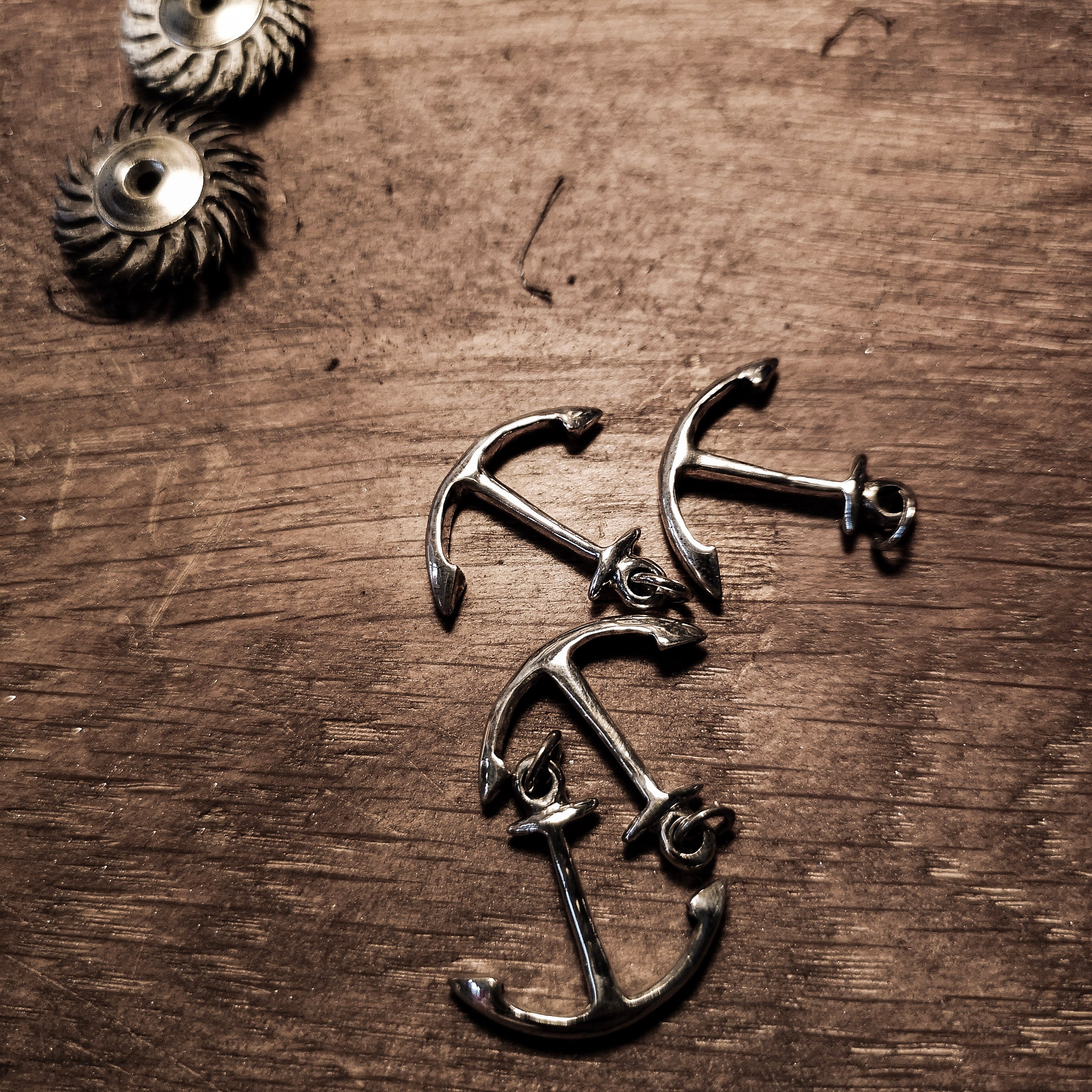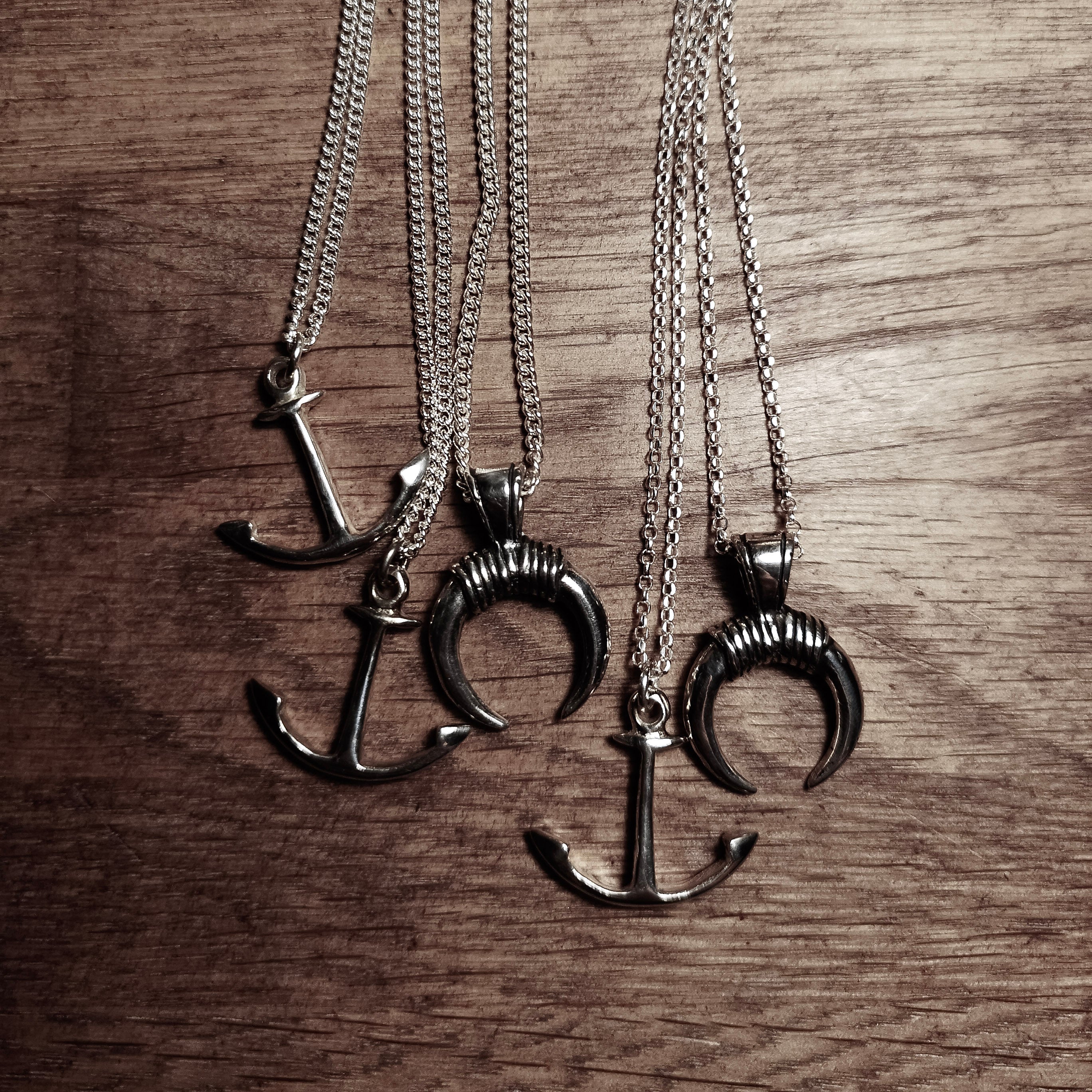 Solid silver anchor pendant. 
A simple and sleek design, this anchor looks great on a silver chain, waxed rope or added to your own cluster of silver pendants. 
I have a couple of chain styles to match this anchor perfectly. The Curb Chain is a looping chain, this looks a little like silver rope so fits the nautical theme of the pendant beautifully. 
The other chain option is the 1.4mm diamond cut Belcher Chain - these come in 16" or 20" the looping of the classic belcher chain is a more simple option than the curb chain. 
Recommendations  - I have been wearing the silver Anchor pendant on a long 24" curb chain. I would also wear a 22" depending on the outfit and neckline. This pendant looks great worn on a long or short chain.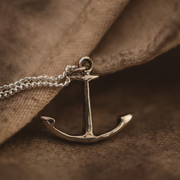 Anchor Pendant