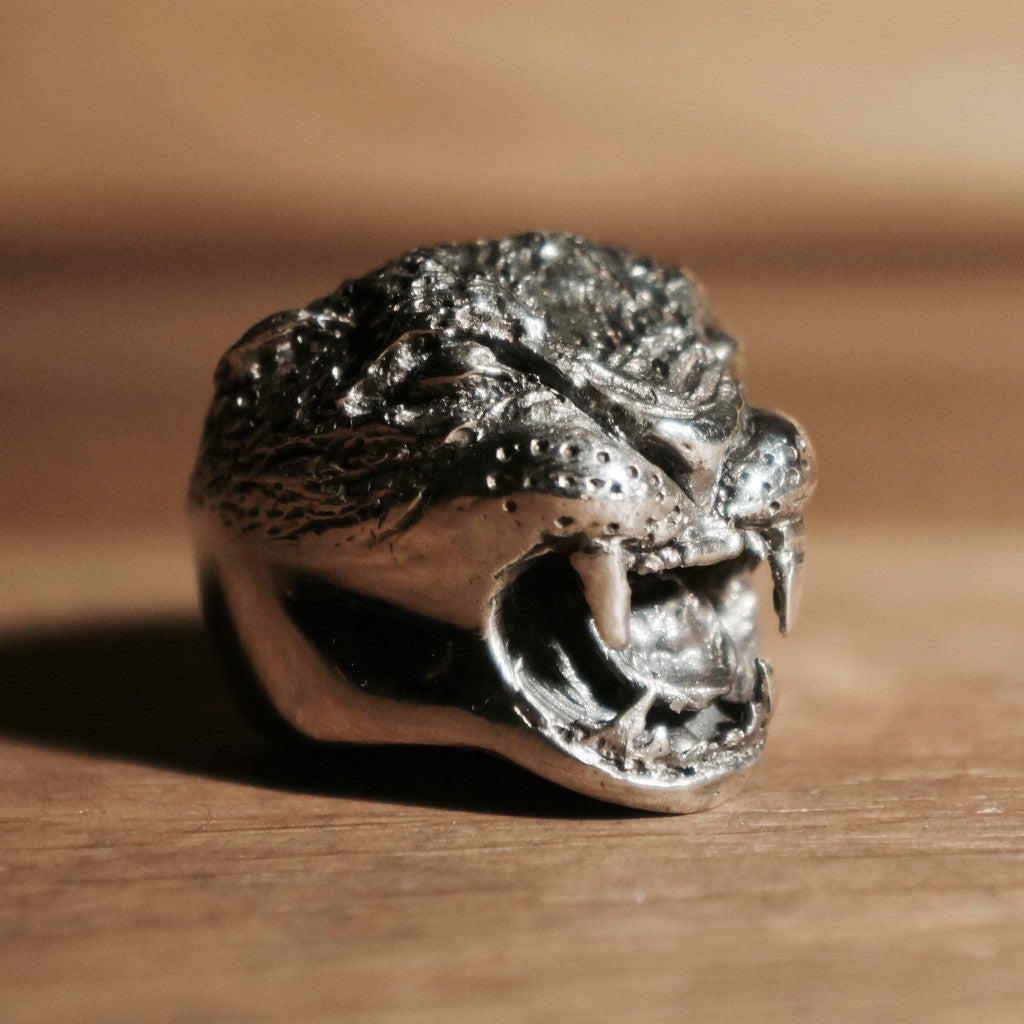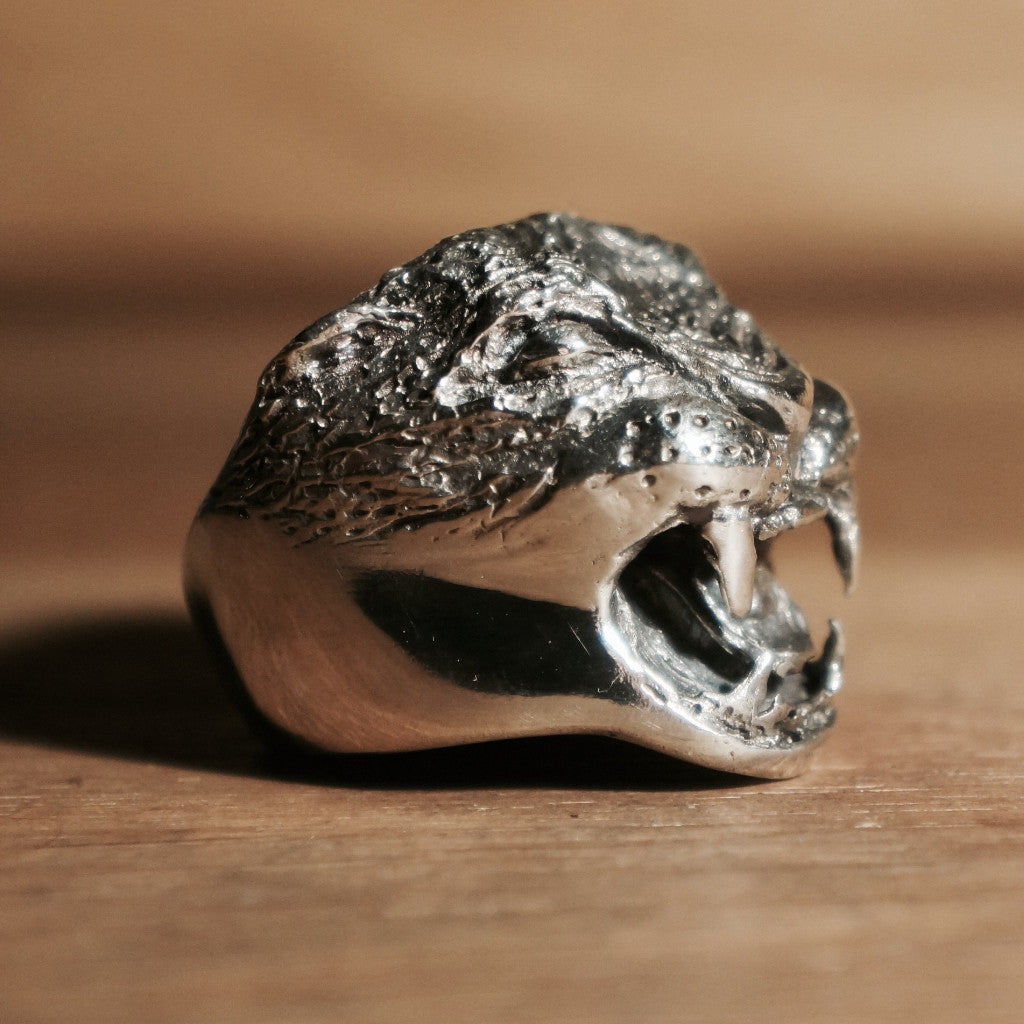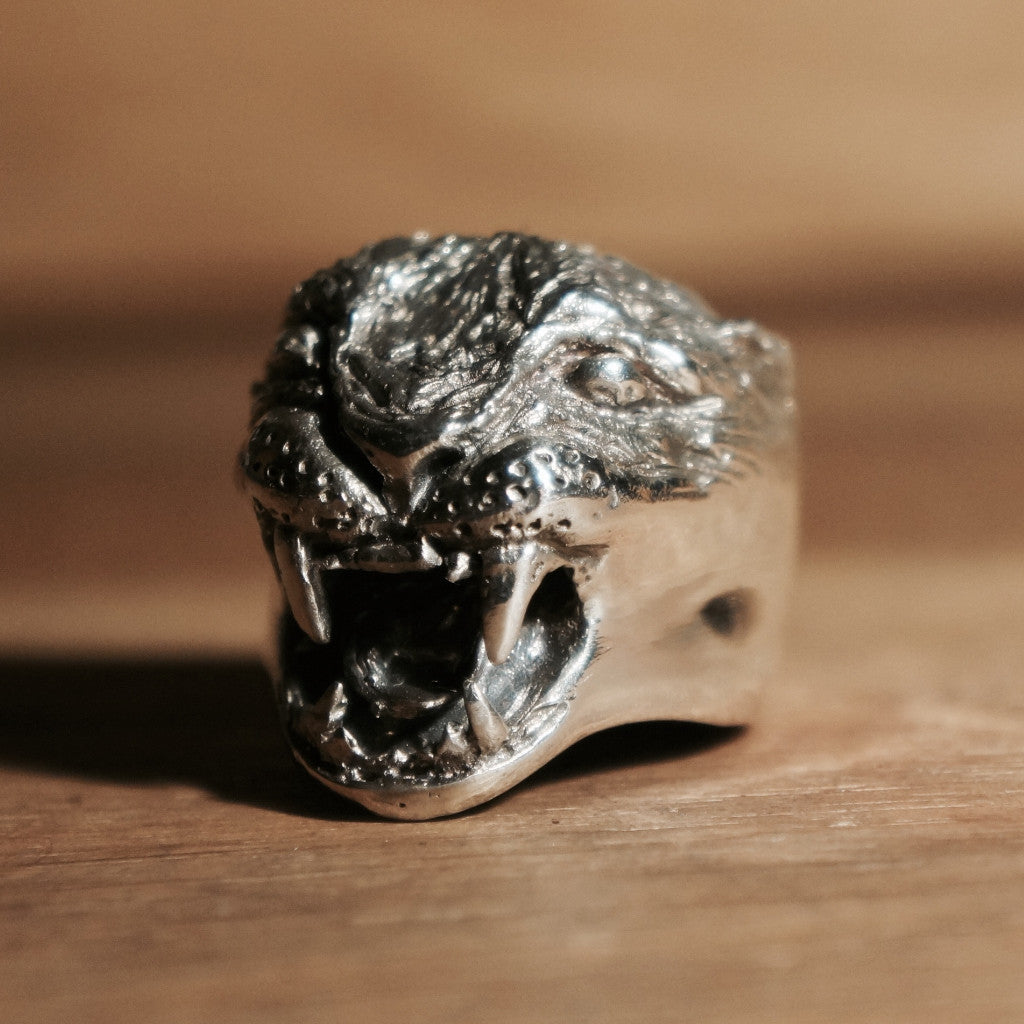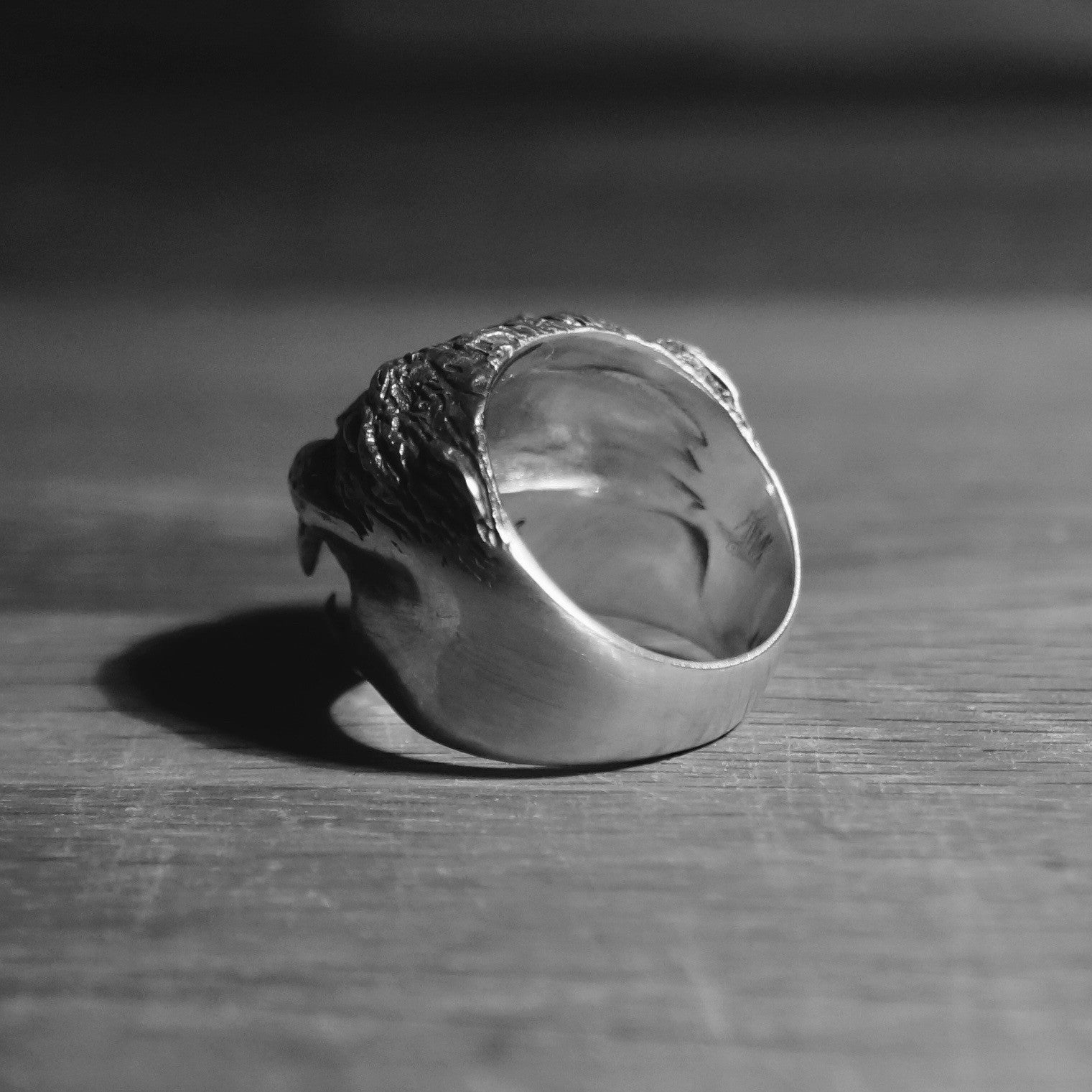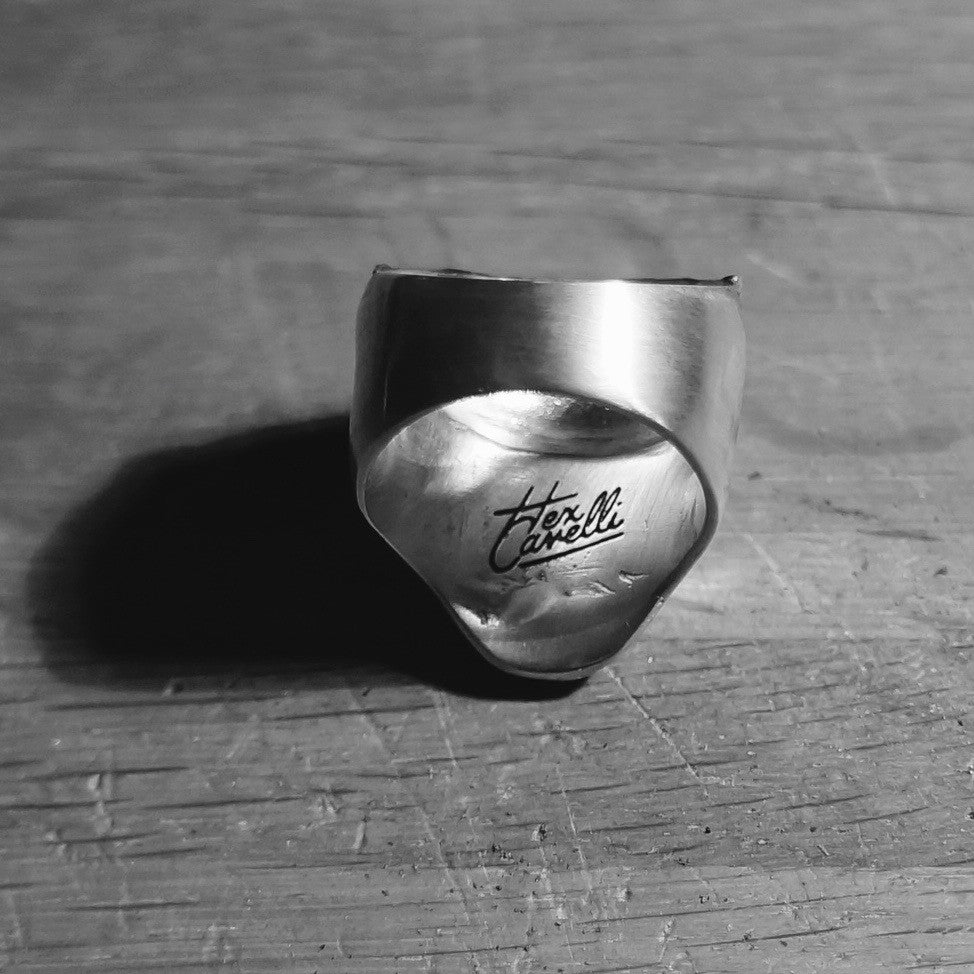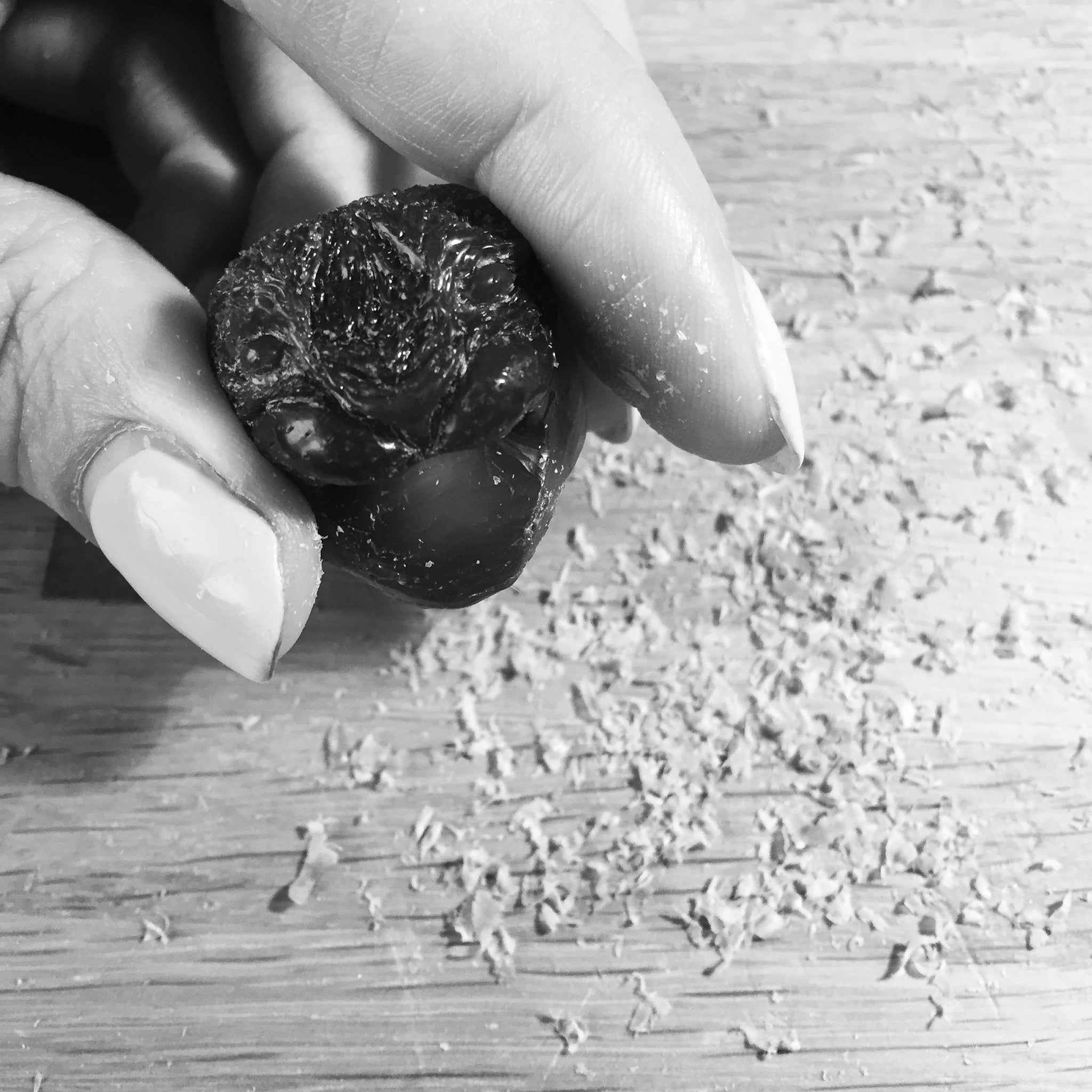 This handcrafted sterling silver panthera ring captures the fierce nature of the wild big cats. Pride, protection or rage is your choice, from the pointed teeth to the crinkled scowl the Big Cat Ring is a powerful piece. 
As with all Hex Cavelli rings the Big Cat Ring has been designed with the wearers comfort in mind. Weighty solid silver with smooth side lines for minimal friction and to make sure it sits comfortably on a well adorned hand... because, well, who wants to wear just one?!
This ring is finished with dark shine and gentle oxidisation to bring out the textures. The Big Cat Ring is also available in fully oxidised black silver. Click here to view. 
Hand carved and made from sterling silver with Hex Cavelli signature markings. 
Height: 26mm
Width: 24mm
Approximate Weight: 28g
Ring sizes can be a tricky one, I would recommend either going to a jewellers and finding out your ring size or select SIZE option below and we will send out a ring sizer before your order.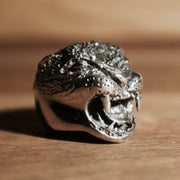 Big Cat Ring