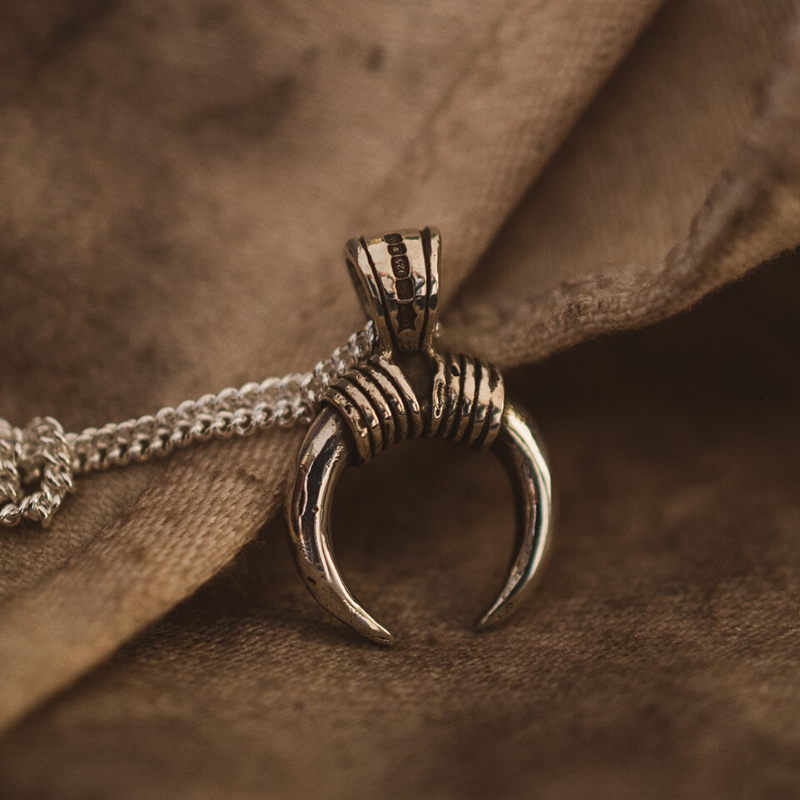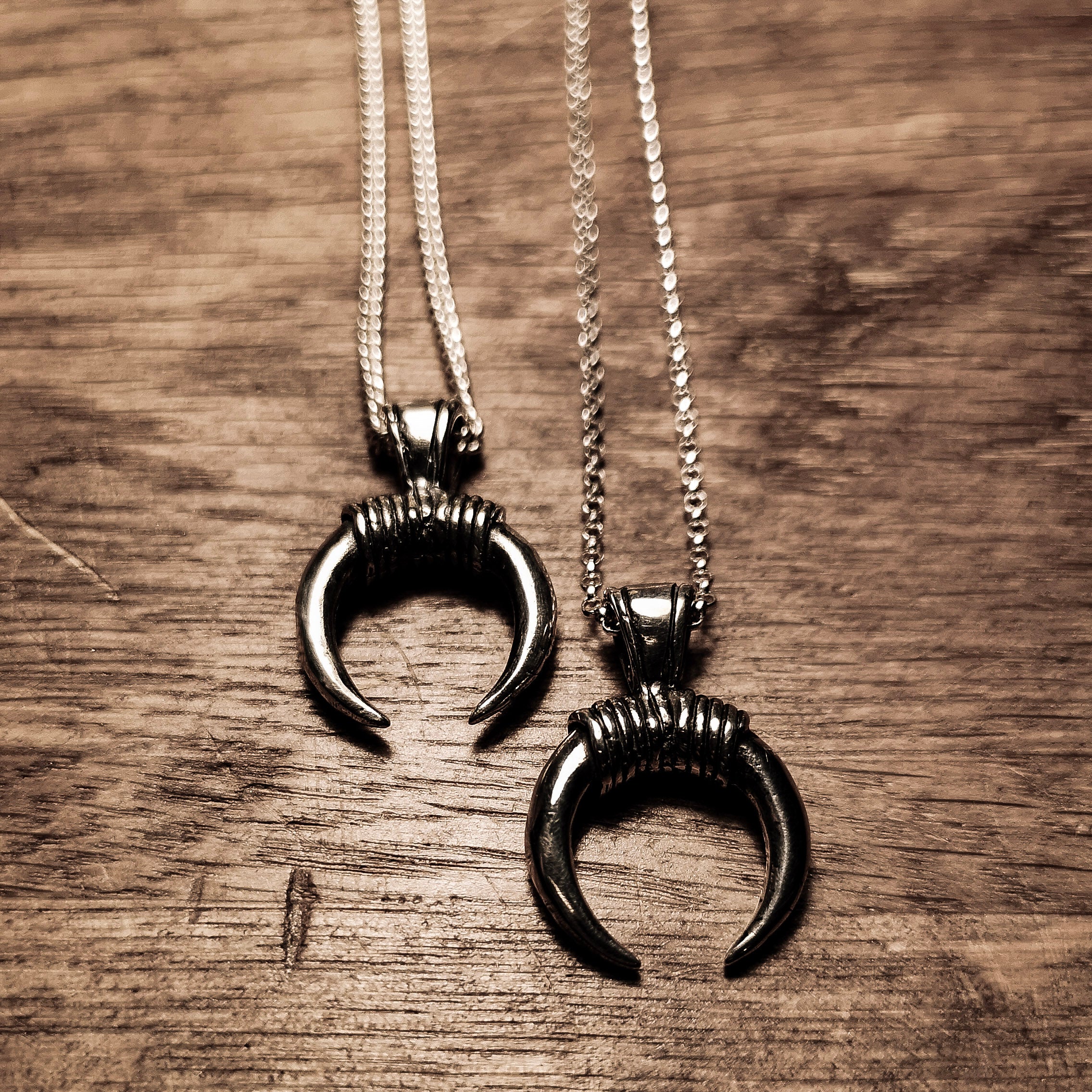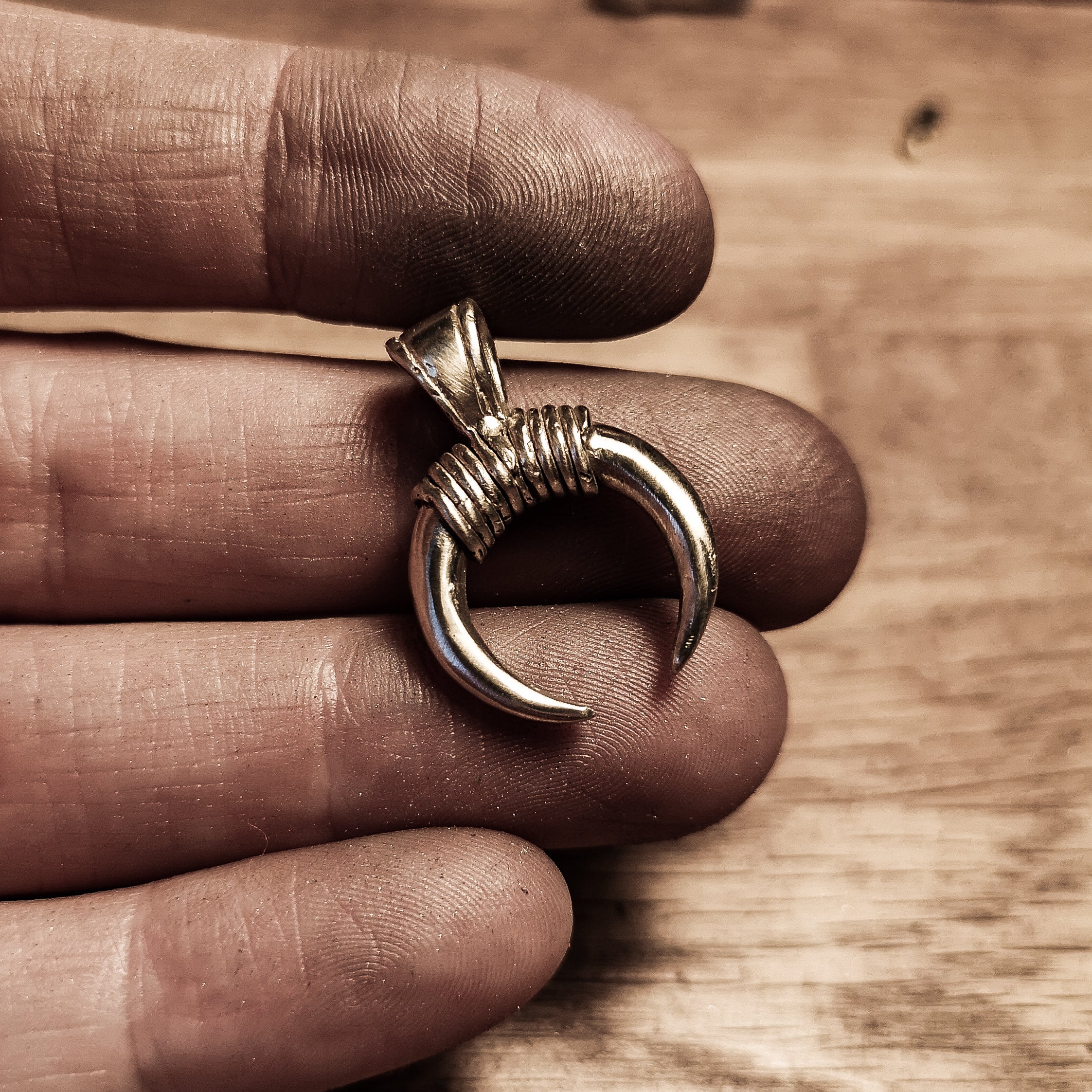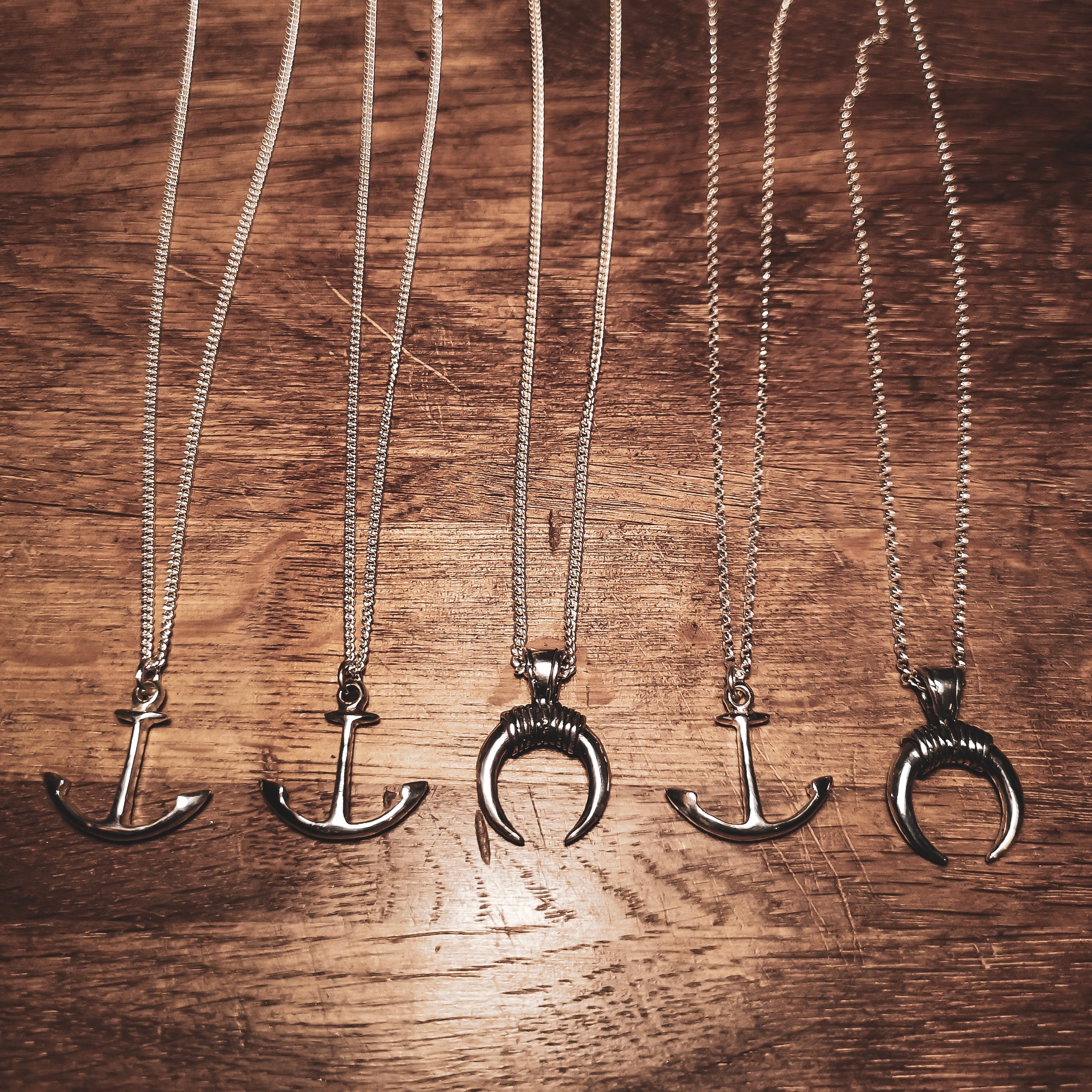 Solid silver crescent moon pendant. 
This symbol is linked to the Greek Goddess Artemis - goddess of hunting, wild animals, the wilderness and the moon. So for all those fearless wanderers and dreamers out there, this is the perfect pendant. 
A strong design, this pendant carries a little weight, it has been designed with a long fixed loop at the top which means that this pendant looks great on a shorter chain. 
The perfect chain for this pendant is the 18" curb chain. This is a 2.1mm chain so is slightly thicker than the 20" or 22" chains, it just sits perfectly with the pendant. 
This pendant is also availble on the 16" and 20" belcher chains. Again, I would recommend to keep it short. 
Top tip: All of the chains and pendants are solid silver, silver is prone to tarish over time. If you wear your pendants in the shower or rings when you are washing your hair this helps to keep the pendants shiny and natural oils from your skin protect the metal from daily wear. Do try to avoid places with harsher chemicals like swimming pools!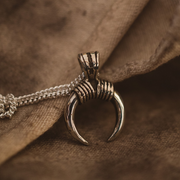 Crescent Moon Pendant