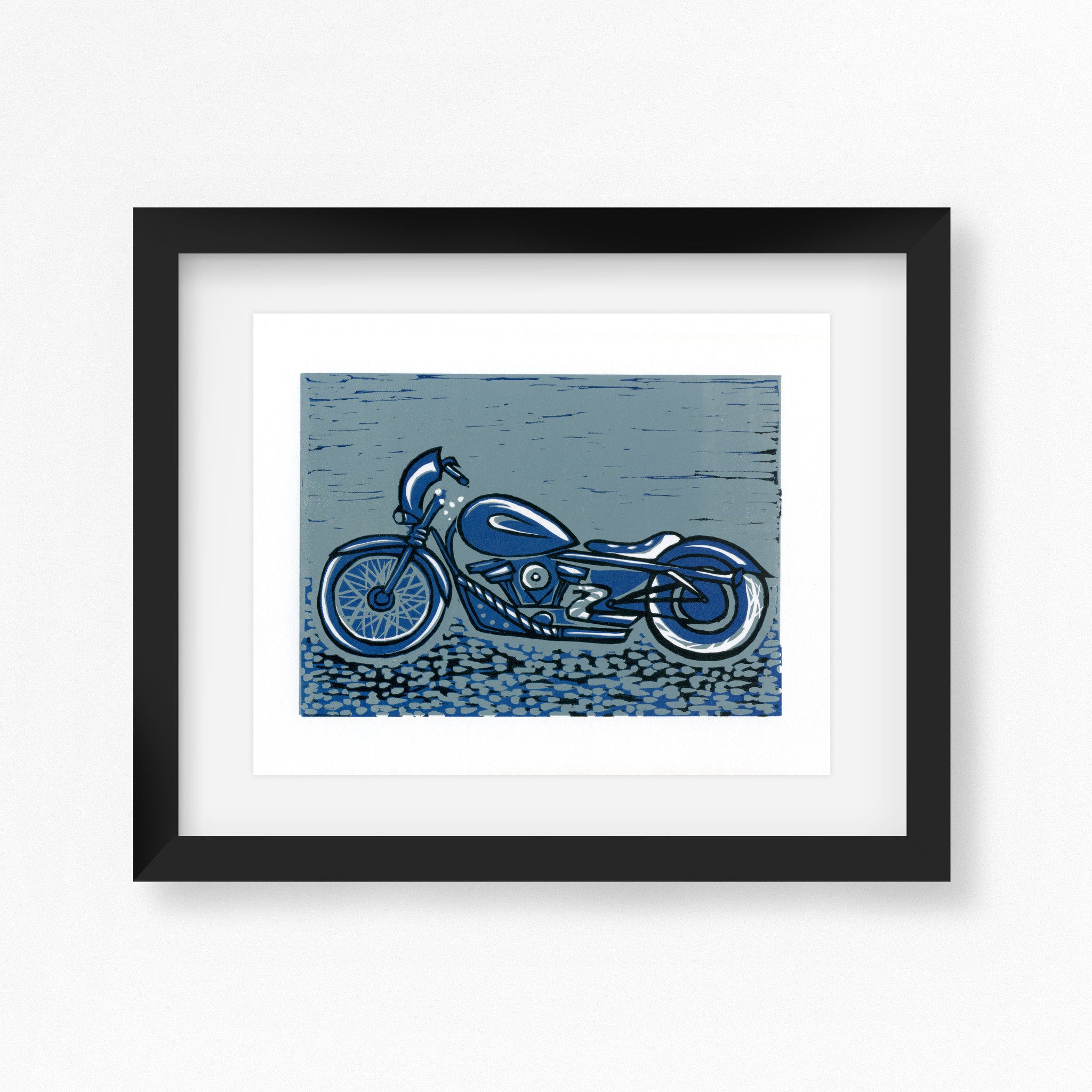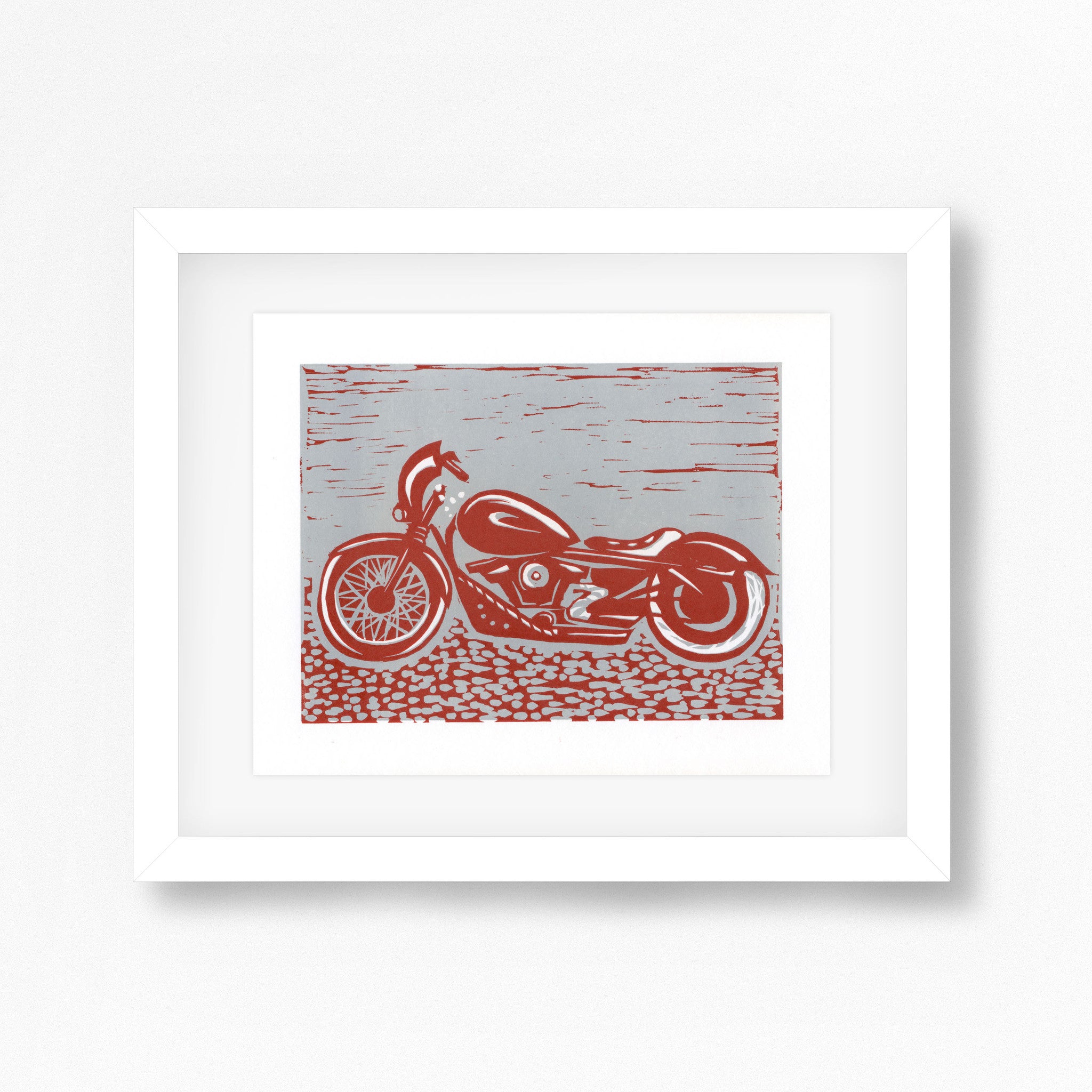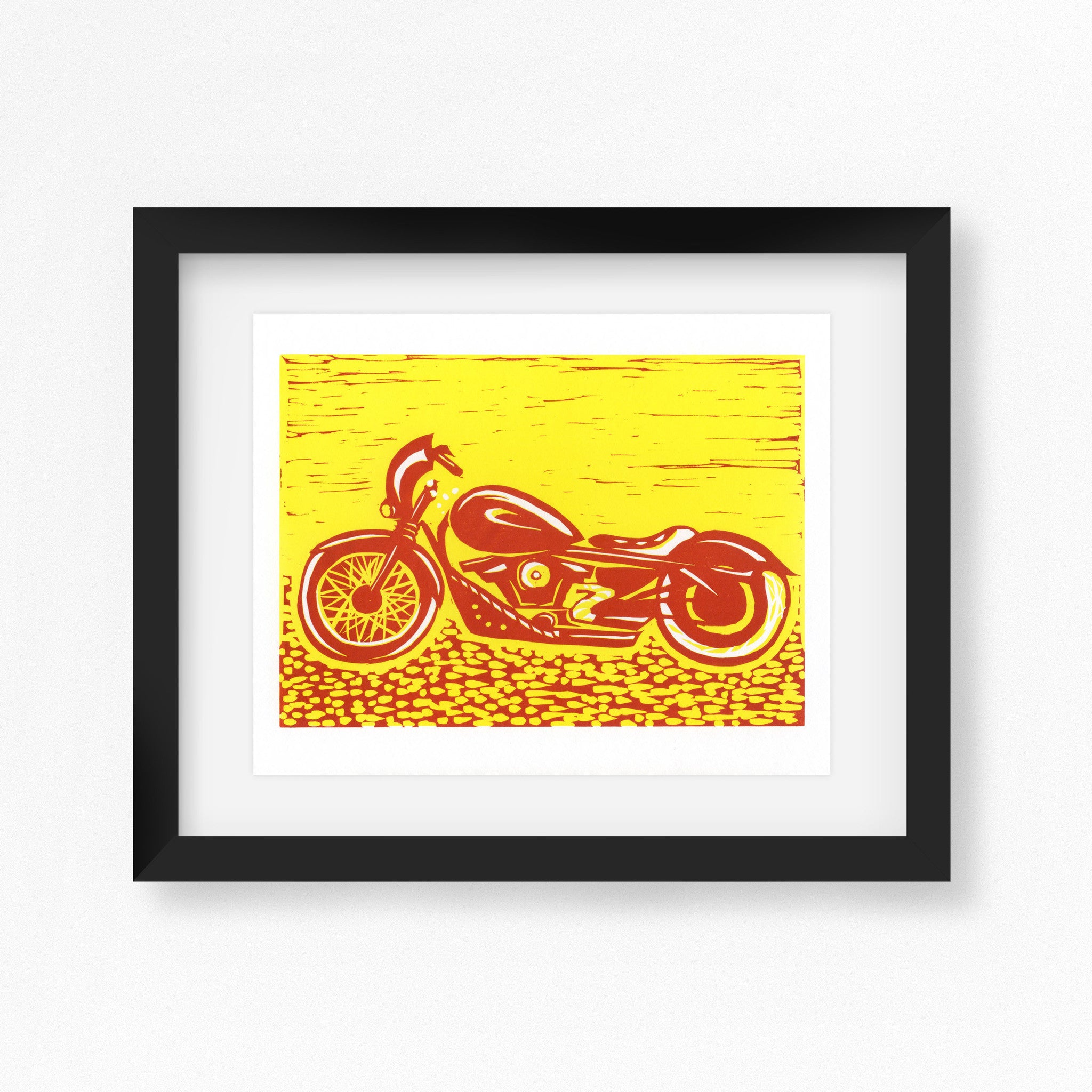 Harley Davidson Lino Cut Print
This is an original biker style lino cut print of a Harley Davidson. As it is a reduction relief print this original wall art is only available in a limited run of three colour ways. 

Oil based relief ink printed on white snowdon 300gsm cartridge paper. 
Racer Red - This is a blood red motorbike print on a vivid yellow background. 
Rider Red - Blood red Harley Davidson motorbike printed on a smooth grey backdrop. 
Midnight Blue - For the night riders out there, an ocean blue bike printed on a dusty blue backdrop with an additional third layer of fine black detailing. 

All lino prints are signed and numbered. 

The bike itself? This print is based on my friends Harley Davidson he has made a few tweaks here as there as you do with Harleys. It also growls like a monster but I couldn't get that into the print.  

Sizes -
The print is itself measures - 15 x 20cm 
The paper is roughly 25.5 x 30cm
All prints are unframed and unmounted.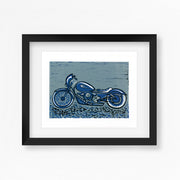 Harley Davidson Lino Cut Print