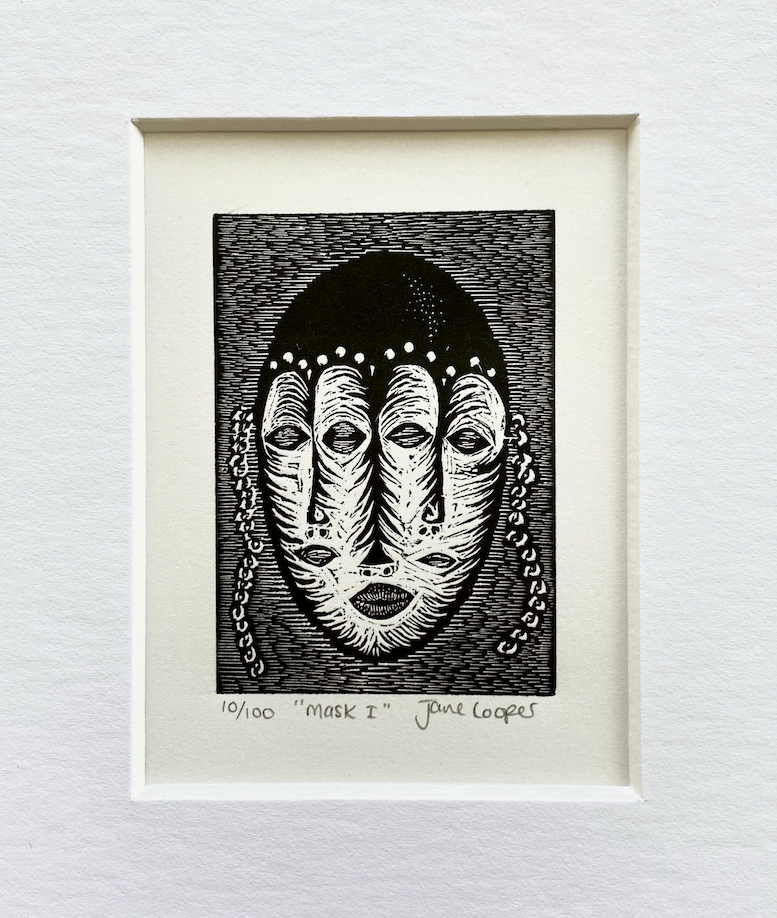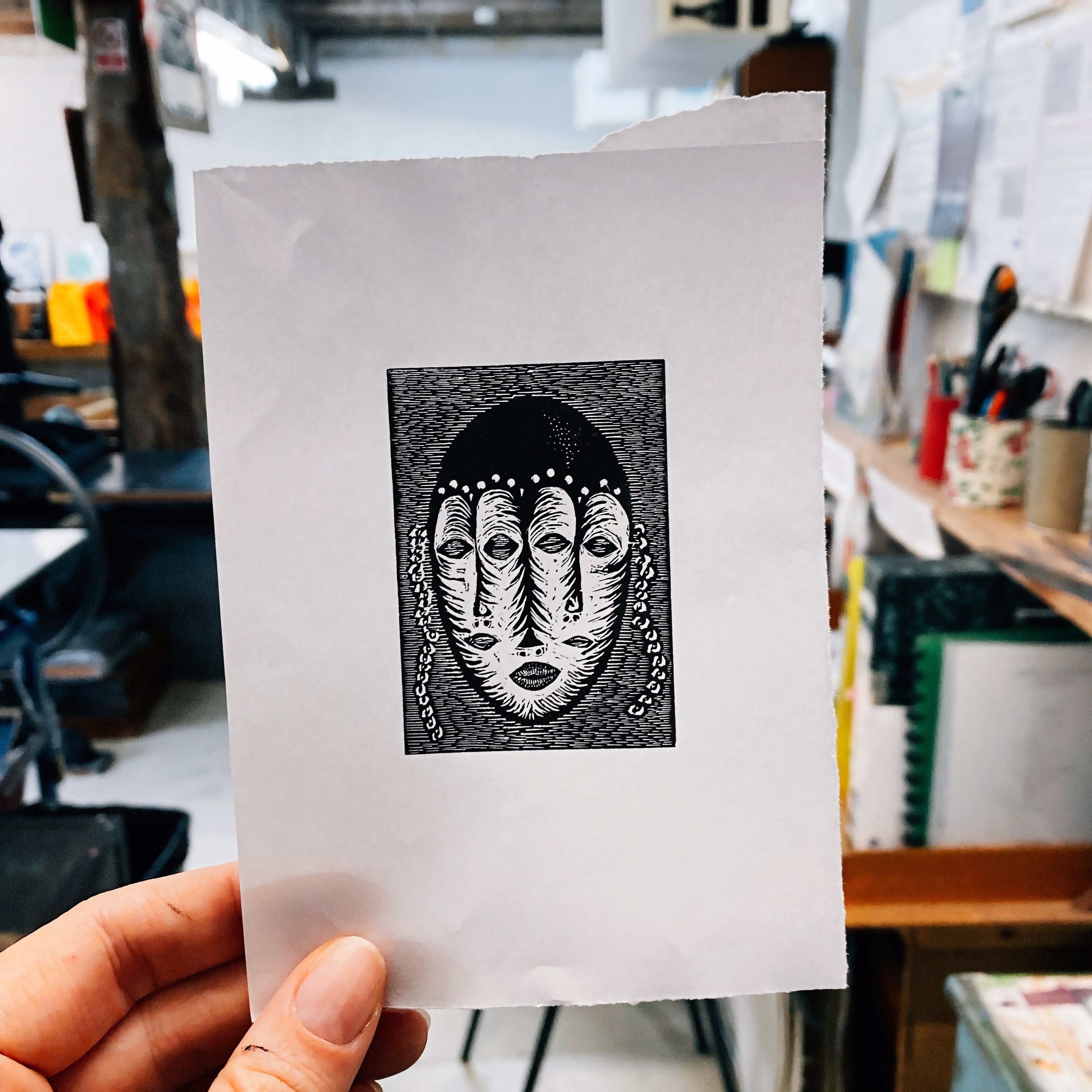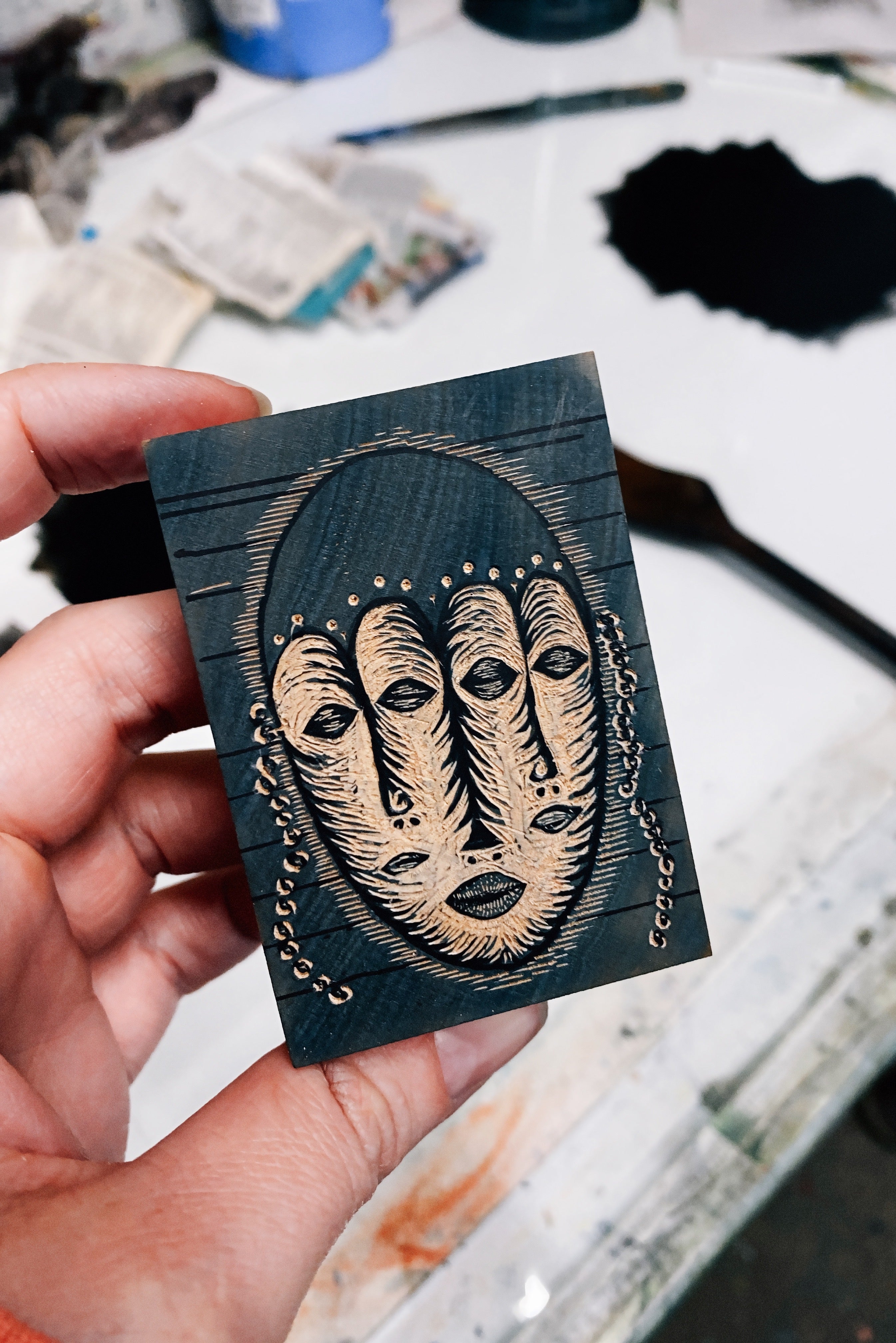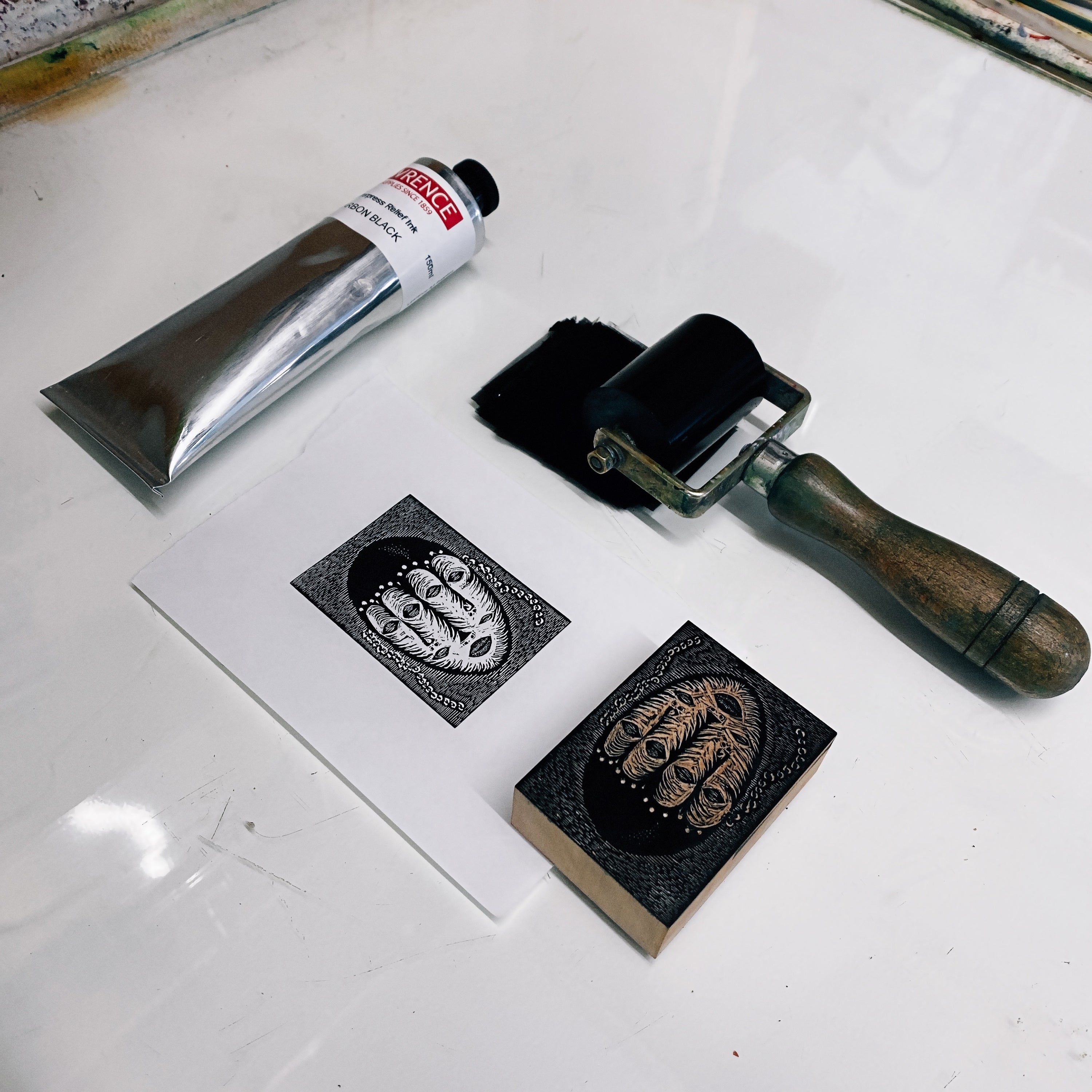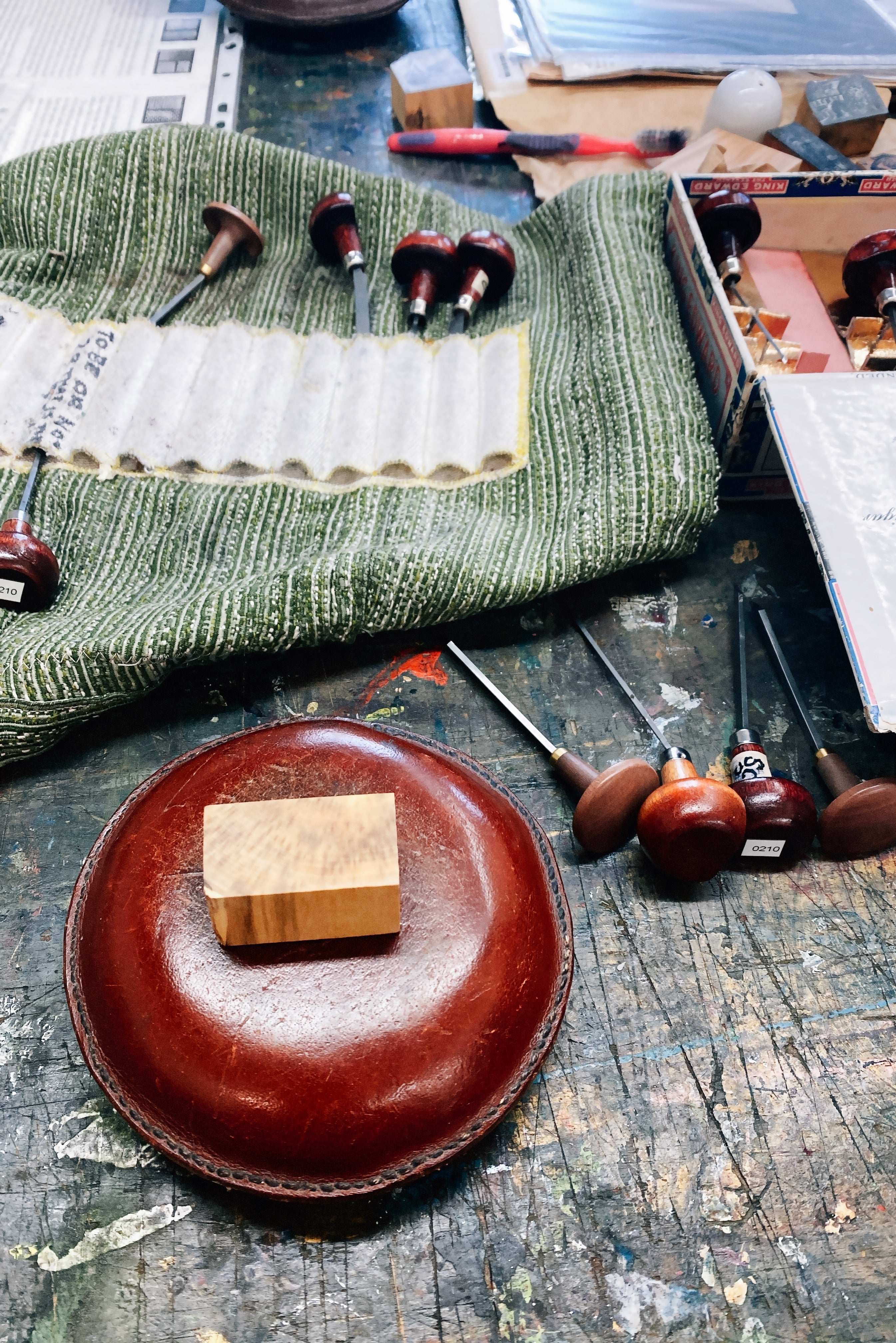 The first mask in my series of wood engravings. 
This piece was started under the watchful eye of Kath Littler during a wood engraving course at Poole Printmakers in April 2022. I loved the process and level of detail, and also saw an opportunity to pull this through to my metal engraving work. 
Looking for subject ideas during the course, I had a sketchbook with me full of masks and faces of different varieties. I had been looking into these for a number of months, but mostly used them as a way to practice tonal ink drawings. Tonal drawings are perfect for wood engraving as you use the different marks to create the image, tone is usually all you have to work with. 
Inspiration
This print was based on a four-faced Lega Bwami society mask, that was taken from the Congo in the 1940's and added to a French collection. Masks like this were used in initiation ceremonies and for the Lega people as they progress through the five levels of Bwami. Bwami was a hierarchical structure of society - morality was taught through art, performances and proverbs. Only some reached the highest level and were often elderly when they did. 
I looked into this as I was carving but the original image felt calming to me. At the point of carving this piece, there were so many spinning plates, sometimes it felt like my time and attention needed to be in three places at once. The calm and focus I see in this image remind me to take a step back and reflect on progress. 
It also reminded me of Miss Spider from the 1996 Disney production of James and the Giant Peach, perhaps the designer was inspired by these masks too. 
Size:
Print - 5cm x 7cm 
Mount - 15cm x 20cm (6" x 8") 
Materials: 
Engraved on a Boxwood, printed using Lawrence's woodblock ink in carbon black, onto smooth zirkall paper. The paper is slightly off white but not as creamy as pictured. 
The mounts are white. 
Wood Engravings - Masks 
My aim is to create 100 of these masks and 100 different masks or faces for you to collect. I will be releasing them in batches and only intend to print 10 at a time. Some prints will be kept back to sell in full collections or for exhibitions. 
Sign up to my mailing list to hear about the latest print drops.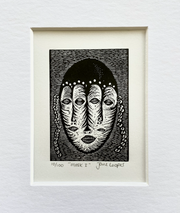 Mask I - Wood Engraving