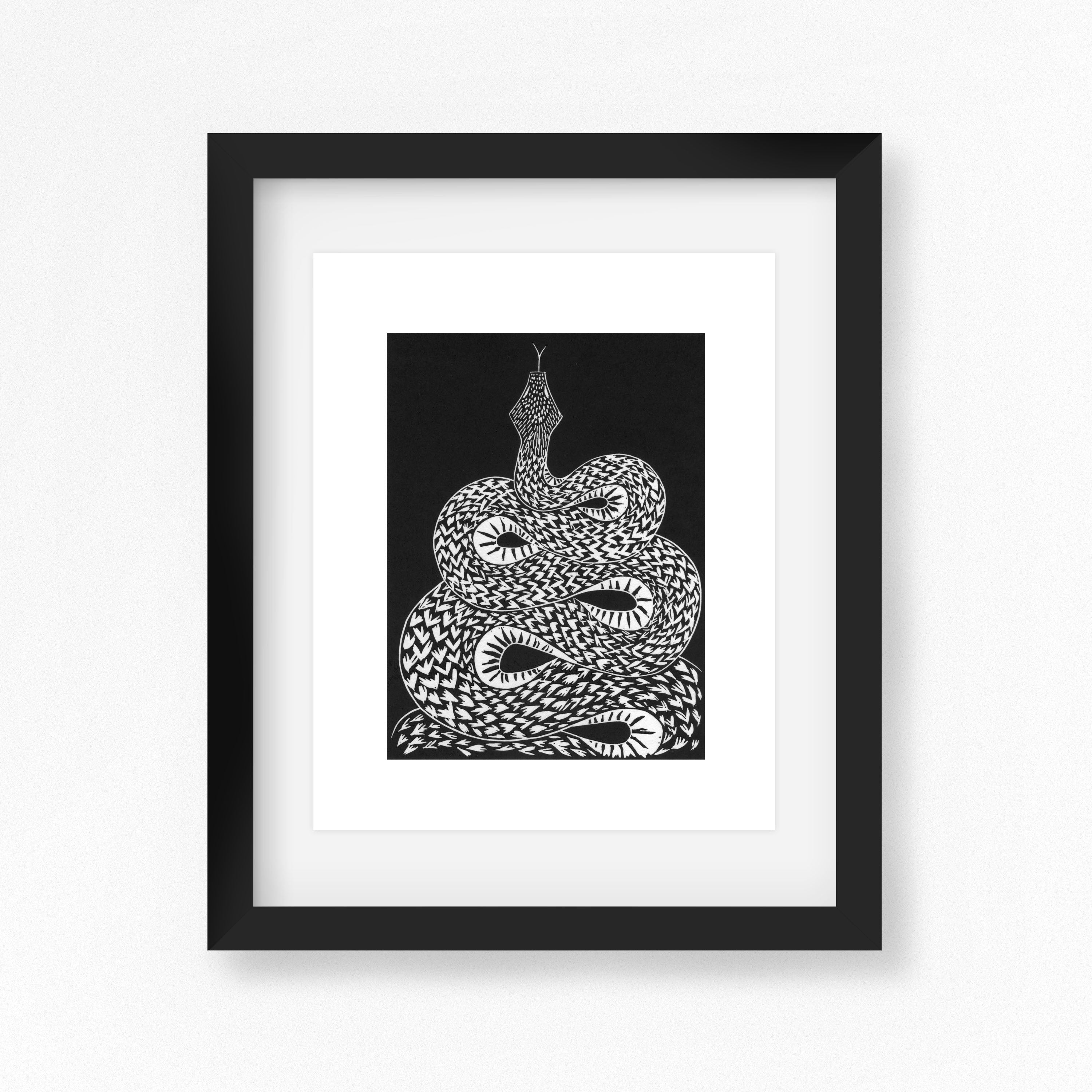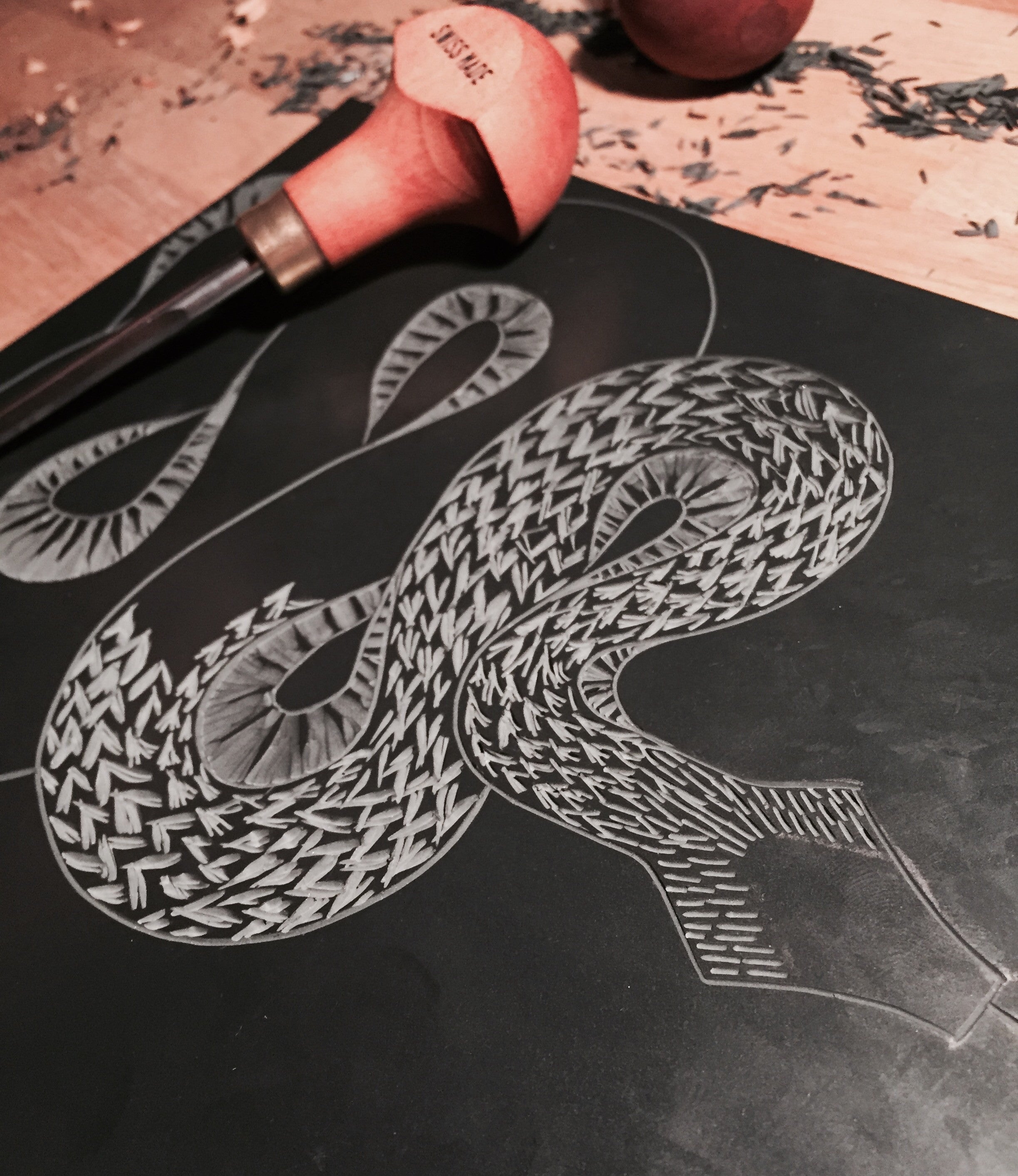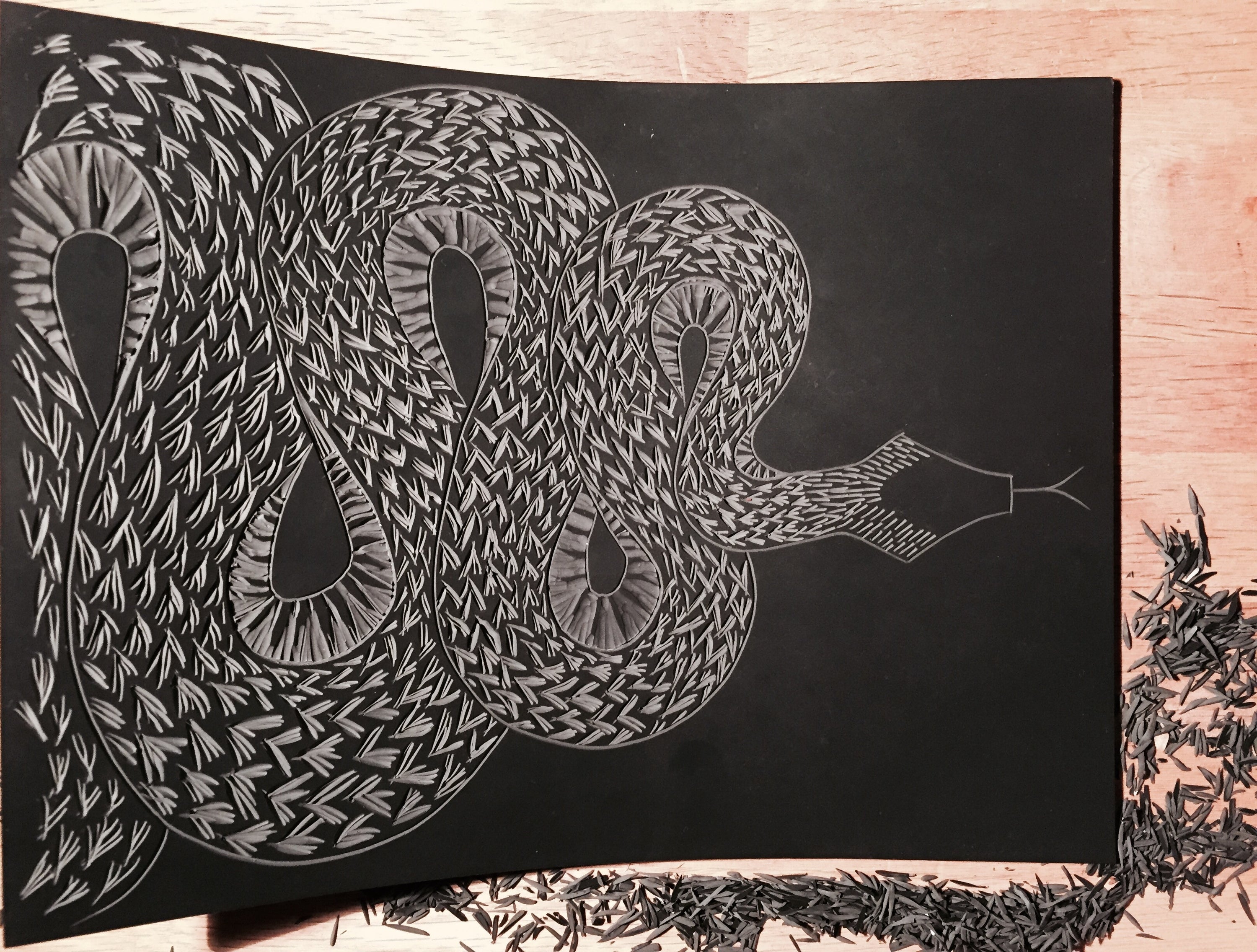 Black Snake Lino Print, hand carved in lino, inked and had printed in Dorset, England.
So many ideas and designs and so little time! This snake print came about as a texture study for some snake jewellery designs I am currently developing. 
The snake is a pretty interesting creature, definitely deadly at times and often associated with evil and fear, mythology has also placed the snake alongside healing, wisdom and creation.
Dimensions -
The print itself is approximately 15cm x 20cm  
The paper measures approx 25cm x 30cm 
Printed using lino and a pretty ancient Albion printing press on 300gsm white snowdon paper using black oil based ink. 
Launched at the Seven Seas Festival in Poole the Snake linoprint is part of a collection which focusses on texture and includes the Flamingo Lino Print and the Octopus Lino Print. 
This print is available as a commission in other colours. Get in touch with your request.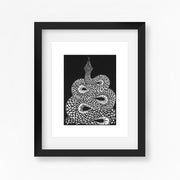 Snake Lino Cut Print