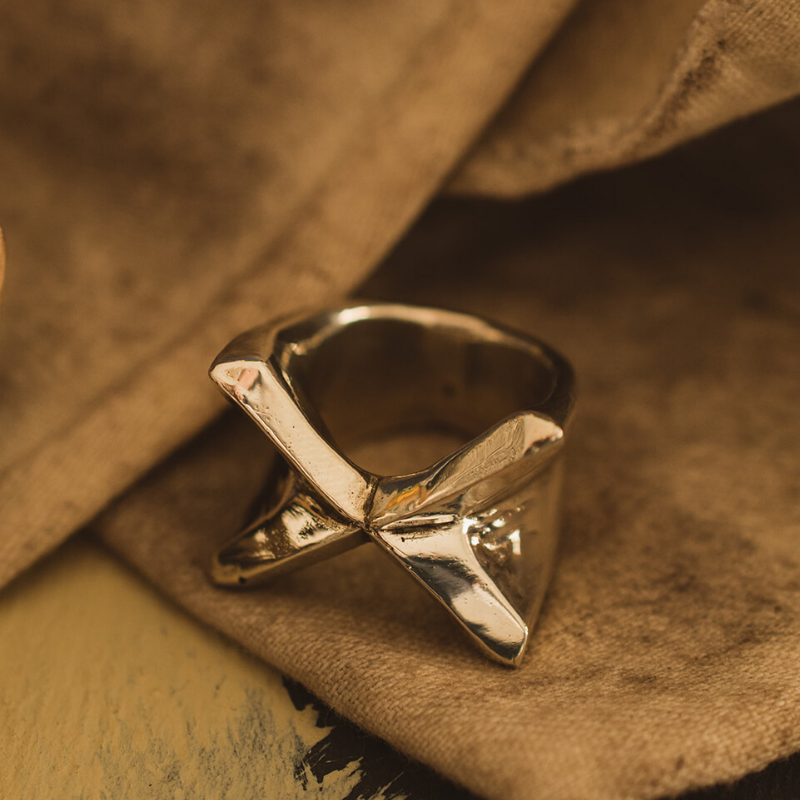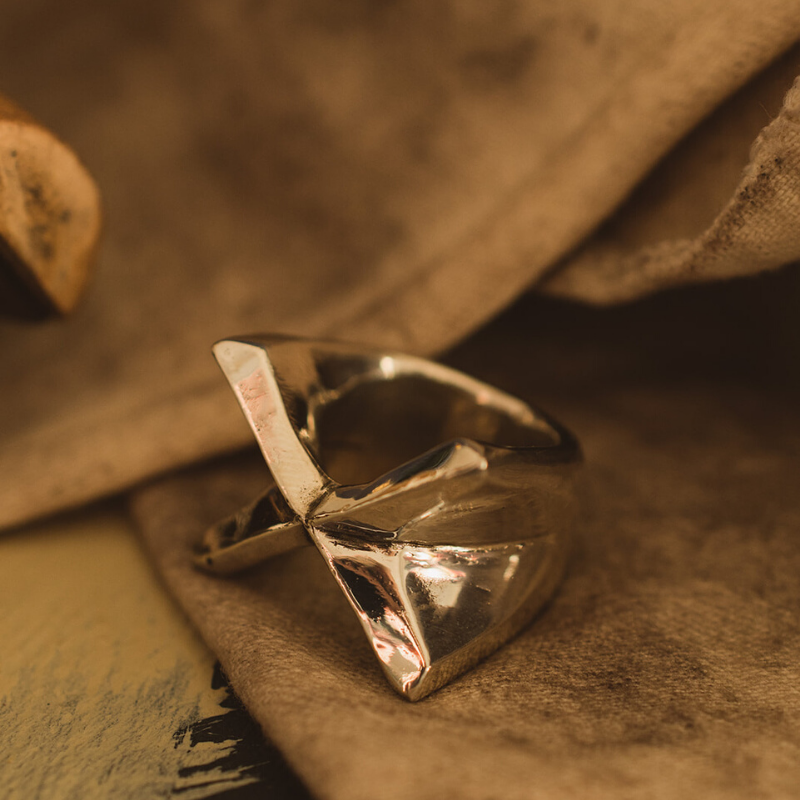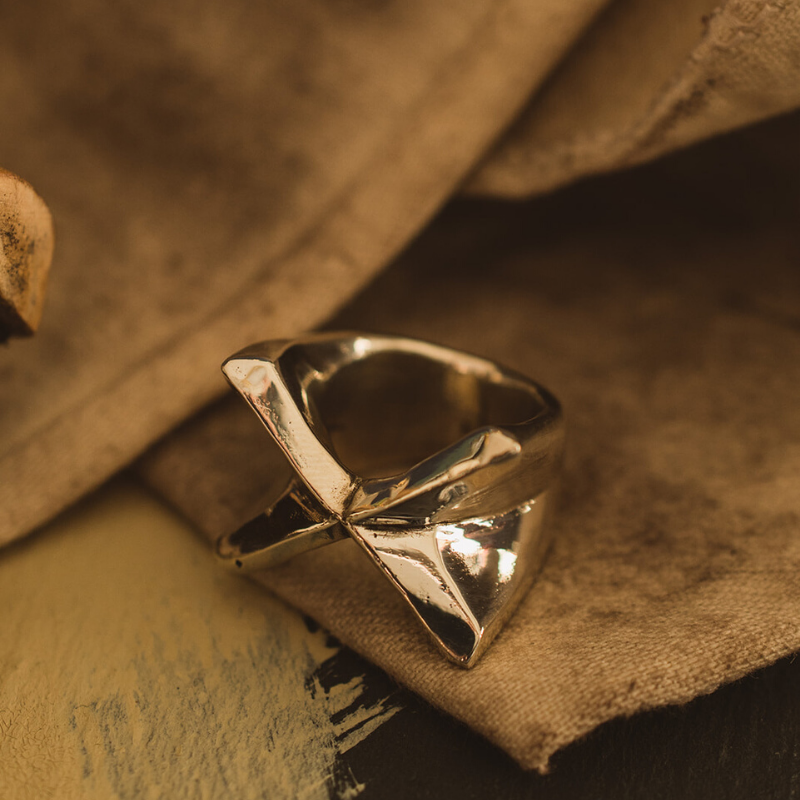 The XO Ring is a simple, solid X shape. Made from hallmarked, sterling silver the ring itself is heavy and eyecatching. 
I designed this ring to play with light, from above the ring looks fairly light, with the finger showing through the top and the bottom of the cross. The thick silver sides balance this design, becoming a shield around the finger. 

The lines of the X are sharpened to an edge, with sloping sides to capture the light. 
The band is thick and heavy, this is not a light ring and is best worn on one of the bigger fingers.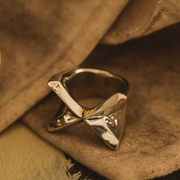 XO Ring