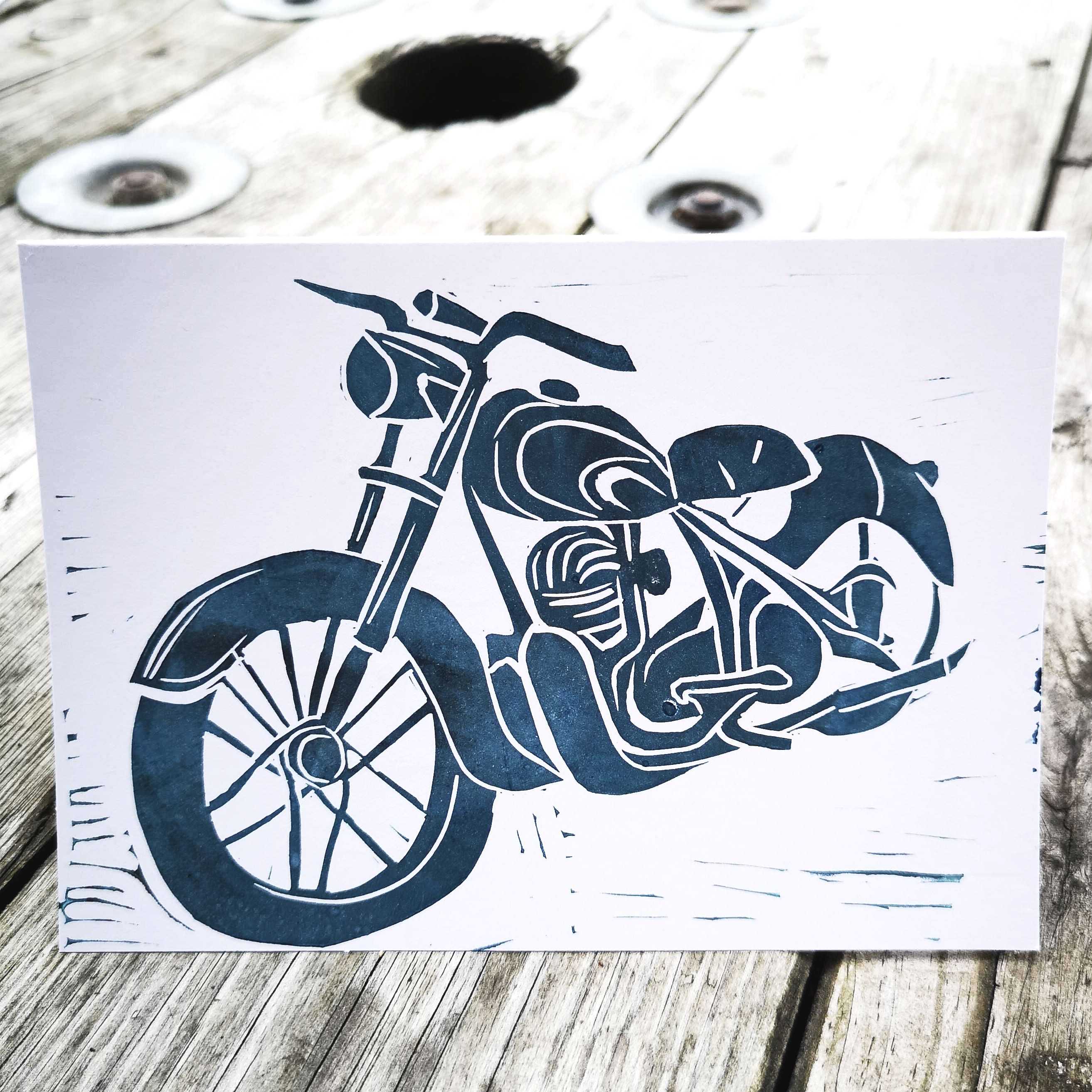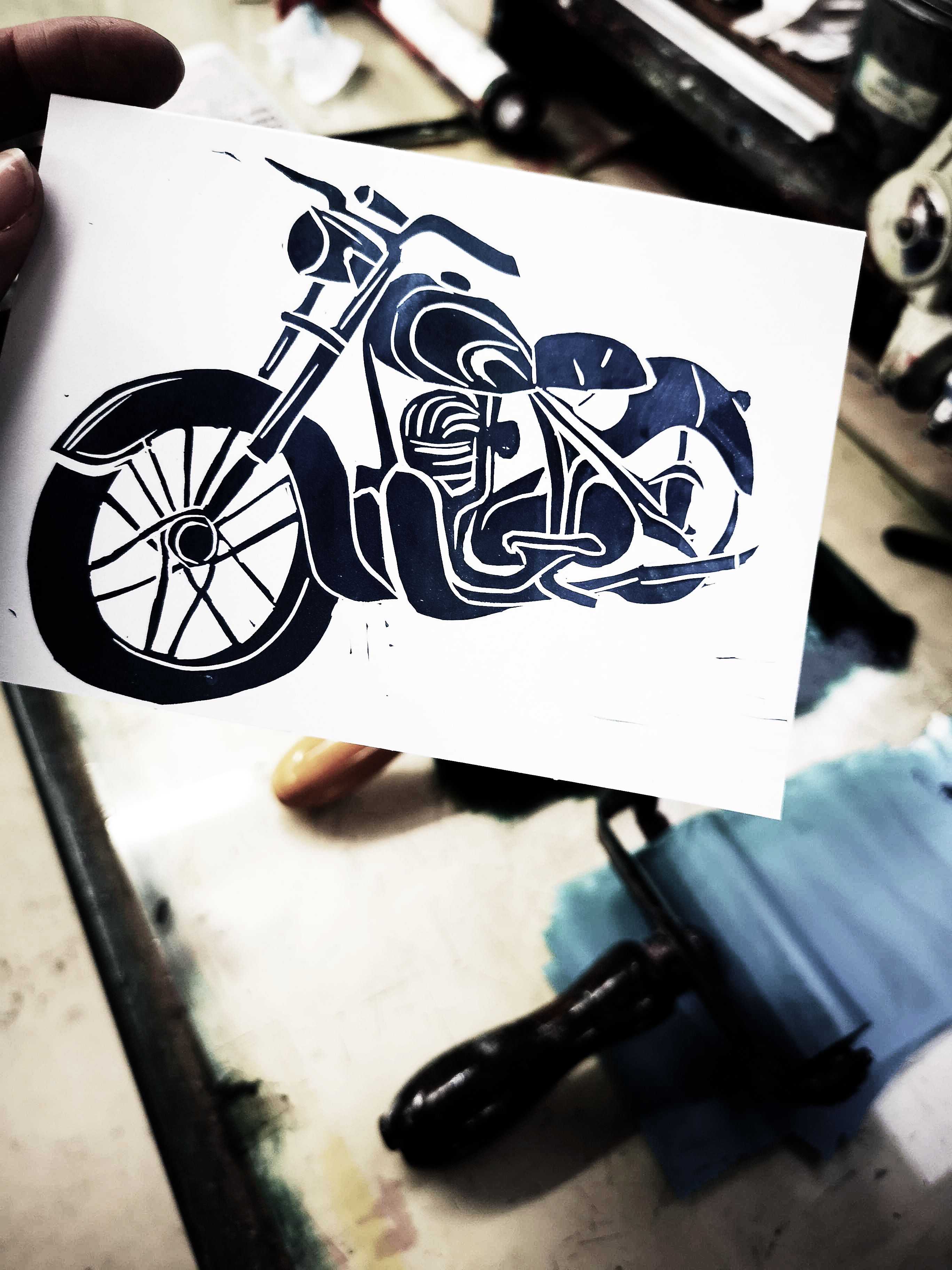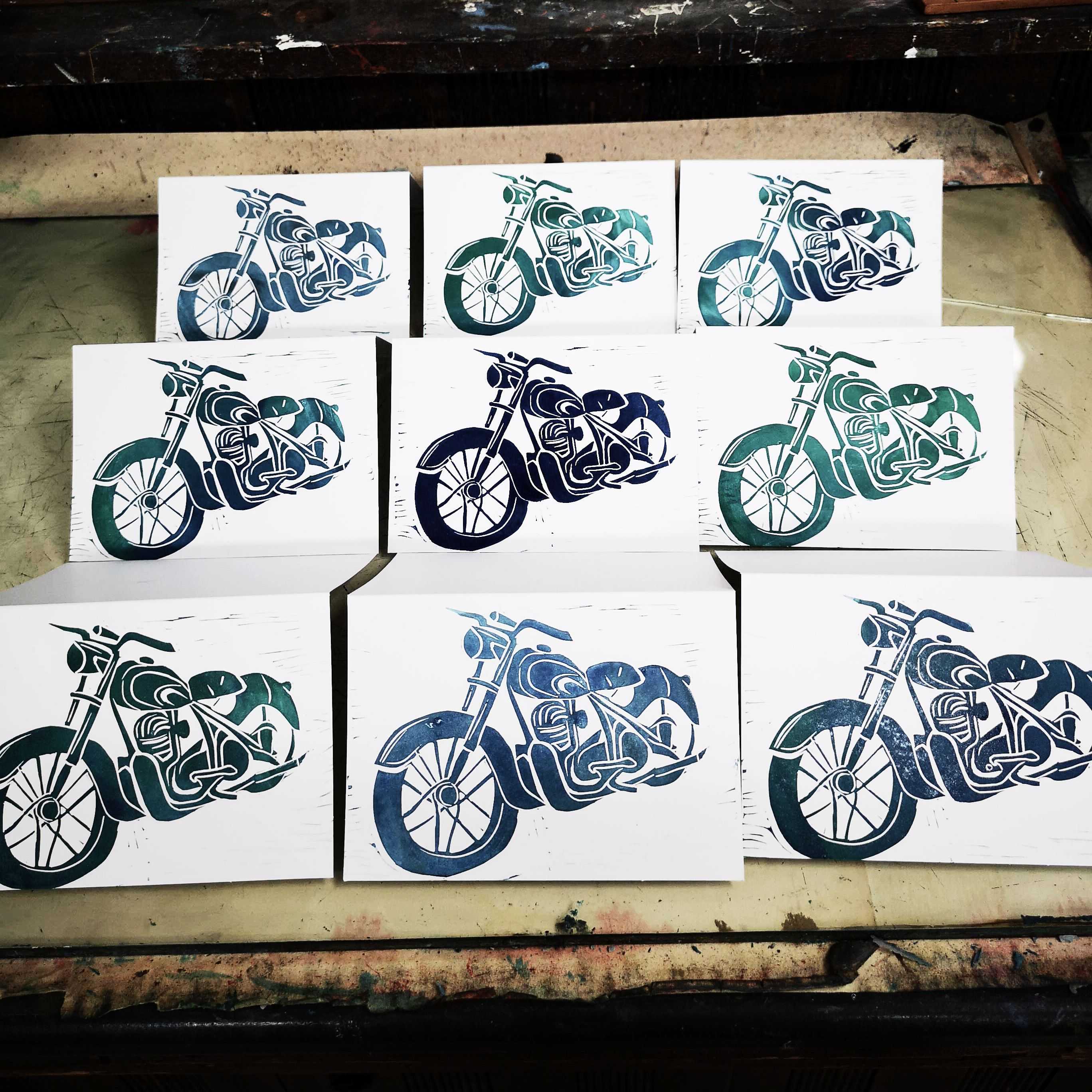 I spotted an awesome motorbike at Poole Bike Night and made this little lino print. Printed on acid free card using a blend of blue and green oil based printing inks. 
Each of these is a unique print, the blends of green and blue on each of these cards is slightly different.
**** FUNDRAISING SALE ****
This print is part of the WeCanYukon collection, £2 from every sale goes to the fundraising pot for Cancer Research UK and Samaritans.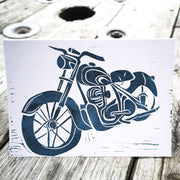 Motorbike Card