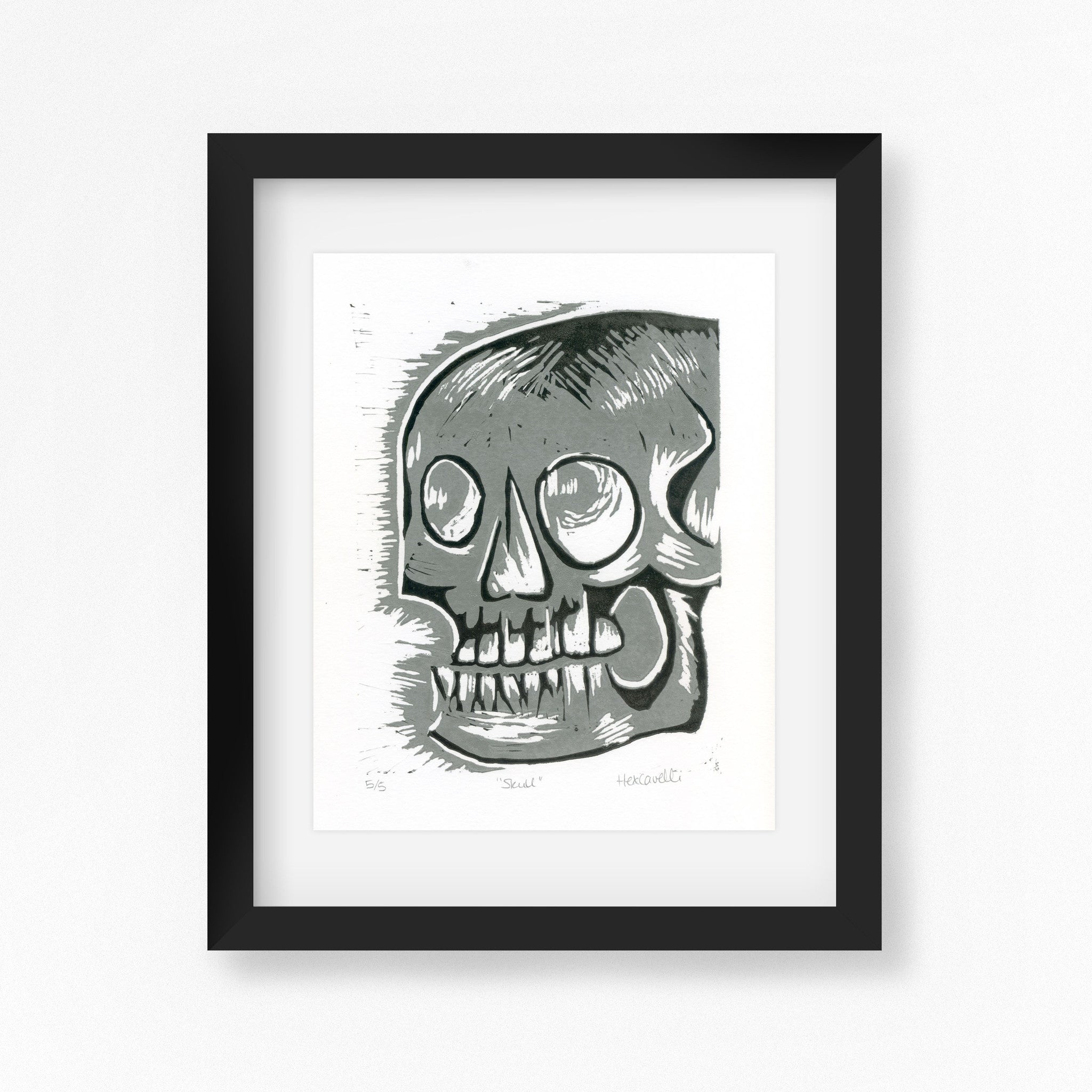 Peruvian Skull Lino Print
Skull lino print in metallic silver and black on a white background. 

This original linocut was inspired by mummies in the Peruvian Andes. During my travels last year I was lucky enough to see one tucked away in a shrine, recently discovered and not yet excavated this mummy looked peaceful and the experience was eerie and unique - certainly inspiring! 

As these mummies are usually sacrificed with inca treasures silver ink seemed  appropriate. 


Printed using oil based inks on lino onto white snowdon cartridge paper 300gsm. 

The print is itself measures - 15x20cm 
The paper is roughly 26.5cm x 29cm. 

All prints are unframed and unmounted. 

Five limited edition prints in the series, all signed and numbered.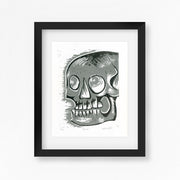 Peruvian Skull Lino Print